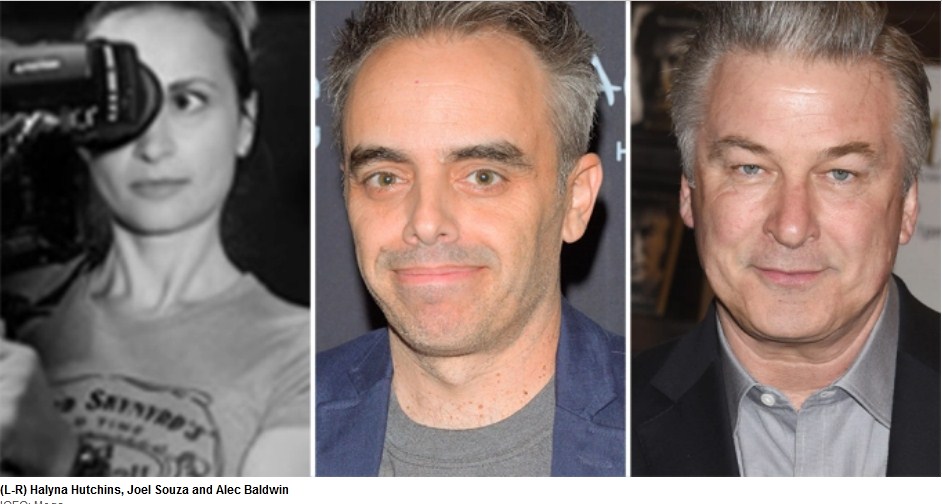 Alec Baldwin fired a prop gun that killed cinematographer Halyna Hutchins and wounded director Joel Souza in a filming accident. The unfortunate accident occurred during the filming of Rust at the Bonanza Creek Ranch in New Mexico on Thursday, Variety reports.
The Sante Fe County Sheriff's office confirmed that actor Alec Baldwin discharged a prop firearm that killed Hutchins and wounded Souza. Hutchins was transported by helicopter to the University of New Mexico Hospital in Albuquerque, where she died. Souza was moved by ambulance to Christus St. Vincent Regional Medical Center in Santa Fe where he was treated for his injuries.
Although eyewitnesses said it was a tragic accident, the Sante Fe Sheriff's office is leaving investigators to determine whether it was actually an accident. People reported that Baldwin was in tears while being interrogated by investigators over the incident. Rust Movie Productions LLC, the company behind the movie production, said filming has halted indefinitely and that cast and crew are devastated by the tragedy.
"The entire cast and crew have been absolutely devastated by today's tragedy, and we send our deepest condolences to Halyna's family and loved ones," Rust company disclosed in a statement. "We have halted production on the film for an undetermined period of time and are fully cooperating with the Santa Fe Police Department's investigation."
Investigators are trying to determine whether the projectile fired from the prop gun was a blank or a live round. They are also trying to unravel the circumstances behind the shooting incident.
Hutchins, 42, was an alumnus of the American Film Institute. She finished at the institute in 2015 and American Cinematographer named her a "rising star" in 2019. The Directors Guild of America expressed their shock over the incident and said they are awaiting the outcome of police investigations.
"The DGA is incredibly saddened to hear of the tragic passing of cinematographer Halyna Hutchins, and the serious injuries sustained by DGA director Joel Souza in an on-set incident in New Mexico today," the guild wrote. "We await further details and a full investigation. Our hearts go out to Halyna's family, to Joel, and to everyone impacted."
Baldwin, 68, is both a co-producer and major actor in the movie. He acts as the outlaw Rust who is trying to exonerate his grandson who is convicted of accidental murder. He breaks his grandson out of prison and they both go on the run with law enforcement and a bounty hunter after them.
Baldwin was detained and interrogated by investigators from Sante Fe but was released thereafter on Thursday. No arrests or charges have been filed yet.
This is not the first time a prop gun or firearm loaded with blanks would kill an actor. In 1984, actor Jon-Erik Hexum accidentally shot himself in the head with a gun loaded with blanks; and in 1993, the son of legendary Bruce Lee, Brandon Lee, died when a prop gun was discharged by another actor and the slug lodged in his spine.