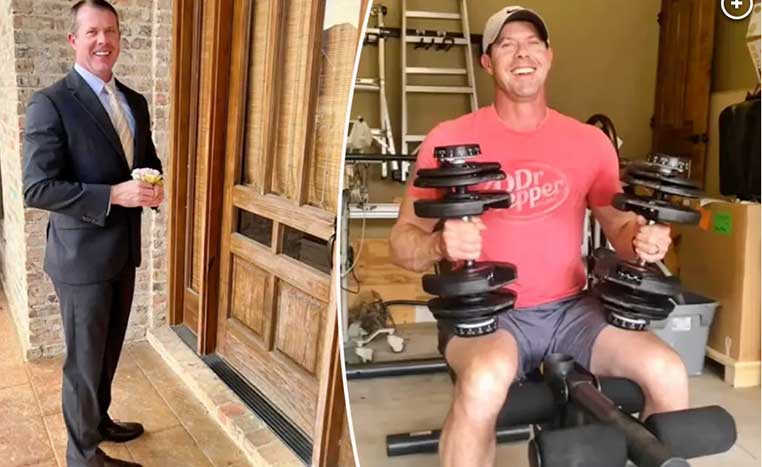 A TikTok star with 370,000 followers, Bobby Moudy, committed suicide on April 28 after his Mississippi home was auctioned for $309,000. Moudy took his own life two days after a construction company won the bid for his house following foreclosure. He was 46 years old.
Family sources said it is apparent that he was battling financial and emotional struggles even though they were unaware of it. His wife Jennifer said her late husband did not like to open up to anyone about his financial problems and that she did not know their house was in foreclosure. He left behind three children – Kaytlin, Max, and Charleigh.
The news of Moudy's death was announced on Kaytlin's TikTok account with a link to a GoFundMe page where the family is requesting financial assistance of $75,000.
"It is with great sadness that we share the tragic loss of Bobby Moudy," the announcement reads. "Bobby was a loving husband, father, brother, and friend. On April 28th, he was a victim of suicide. Bobby was full of life and laughs, but also weighed down by financial pressures. His wife, Jennifer, and their three children are in an emotional and financial crisis as he was their rock."
Kaytlin said her father would be remembered as a great dad, friend, uncle, and brother to so many people. She said Moudy impacted members of his family and people around him in so many ways. She and her mother asked members of the public to keep them in their prayers and to offer financial assistance to enable Kaytlin to go to college in the fall.
Moudy in his TikTok bio described himself as a Mississippi father who loved to embarrass his daughter. He usually shared his family exploits on social media and was able to win thousands of followers because of his uniqueness and fun nature. His obituary indicated that he worked in sales for 20 years before taking to social media to create fun videos that captured the hearts of his fans.
A memorial service for the departed TikToker has been fixed for a future date. Kaytlin asked his departed father that "I hope you're hugging Louie tight for us. We're counting down the days until we see you again." As of Friday, June 6, a donation of $70,000 has been raised out of the $75,000 requested on GoFundMe. A number of fans on TikTok said they know what it is to suffer depression and nurse suicidal thoughts.