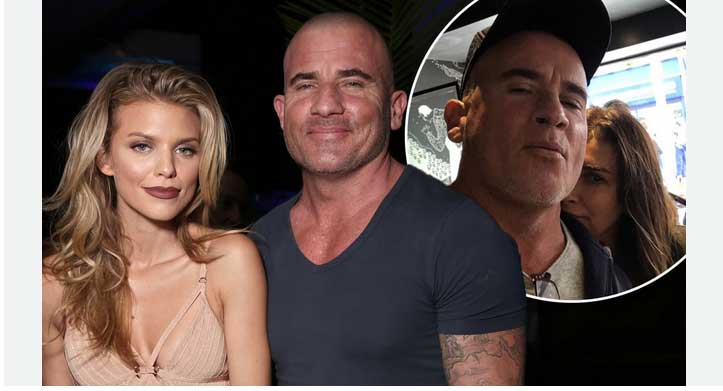 The mother of Miley Cyrus, Tish, announced her engagement to Prison Break star Dominic Purcell on Saturday. Tish posted an Instagram photo where she showcased a closeup view of an emerald-cut diamond engagement ring with the caption "A thousand times…YES."
In the second photo, Dominic, 53, wrapped his hands around Tish's, 55, waist. The actor planted a kiss on his sweetheart's cheek.
Tish got divorced from ex-husband Billy Ray Cyrus, 61, after 30 years of marriage in April 2022. Later that month, she filed for divorce in Tennessee and disclosed that they were getting a divorce because of irreconcilable differences. The divorcing couple later announced their split on social media and said the step was taken after deep consideration and consultation.
"It is after 30 years, five amazing children, and a lifetime of memories, we have decided to go our separate ways — not with sadness, but with love in our hearts," Tish and Billy said in a joint statement. "We have grown up together, raised a family we can be so proud of, and it is now time to create our own paths.
"We will always be family and look forward to a continued and loving shared experience as friends and parents. We have not come to this decision lightly or quickly but with so much going on in the world, we wanted to provide some clarity and closure, so we can remain focused on what is important."
Tish had been previously married and had daughter Brandi, 35, and son Trace, 34, before her marriage to Billy in 1993. Billy adopted both children before the birth of daughters Miley and Noah who are now 23, and son Braison who is 28.
After their split in April last year, Billy announced in November that he was engaged to Australian singer Firerose – and later that month, Tish publicized the fact that she was dating Dominic, who is British-Australian.
"In God's perfect timing, everything will turn out right!" Tish wrote on a photo of herself and Dominic that she posted in November. "Sometimes that's hard to believe but it is so TRUE."
Dominic also had two daughters from his previous marriage with Rebecca Williamson, daughter Lily-Rose, 19, and Audrey, 22. "Congratulations to my Dad and Tish Cyrus," Audrey wrote on Instagram after Tish posted her engagement to Dominic. "Thank you for being such a wonderful couple of love. I love you both so much forever!"