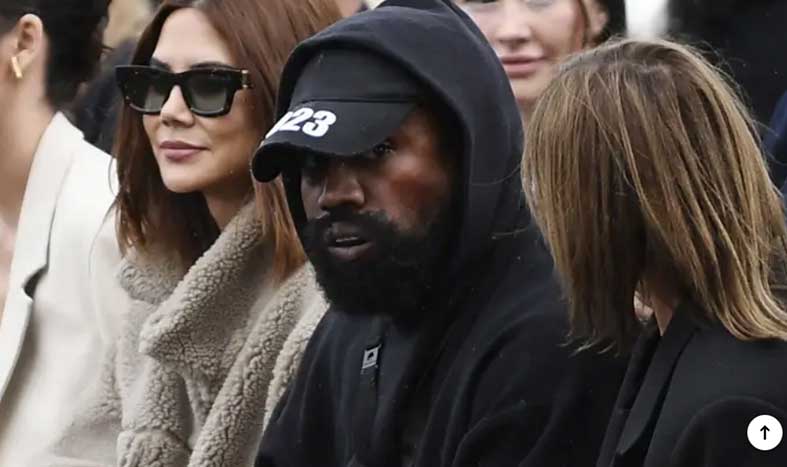 Given the real companies severing ties with Kanye West over his antisemitic comments in recent days, Saturday Night Live (SNL) host Colin Jost said there are also fake companies announcing their disassociation with the rapper. While Adidas was the latest company to revoke its partnership with the Yeezy founder, Jost mocked smaller companies who sought public attention through Kanye's ongoing tribulations, USA Today reports.
Rapper Jack Harlow performed during the SNL show on Saturday evening, and Jost took a dig at TJ Maxx, Peloton, Dippin' Dots, Scrub Daddy, TCBY, and Goodwill among other companies fake-dropping Kanye for his unguided rants online.
"Is it just me or did half of the companies that dropped Kanye sound fake?" Jost asked. "I saw the headline, 'TJ Maxx cuts ties with Kanye.' I was like, 'Did Kanye know he works for TJ Maxx?' Also, unless we already associate you with Kanye, you didn't have to announce that you were cutting ties. We didn't need Peloton to announce, 'We're no longer playing Kanye's music.' Thanks, Peloton, now we can rest easy knowing we won't hear 'Gold Digger' while we have a heart attack on your bike."
Jost declared that he would be amused to hear other companies seizing upon Kanye's troubles to project themselves to public consciousness. "Dippin' Dots will no longer work with…Scrub Daddy is cutting all ties…TCBY will discontinue their 'Watch the Cone' menu," he stated and then added that Goodwill might even announce cutting ties with Ye. "They will no longer accept donations of Kanye's clothing. That's ironic since Kanye has lost enough money that he might need them…"
SNL Saturday satirical sketch said Sketcher stated in an announcement that Kanye came to their Los Angeles office unannounced and without invitation but was escorted out of the organization by two executives. With Skechers executive played by Cecily Strong, the representative wondered why Kanye would have gone to Sketchers of all companies and then be rejected by same.