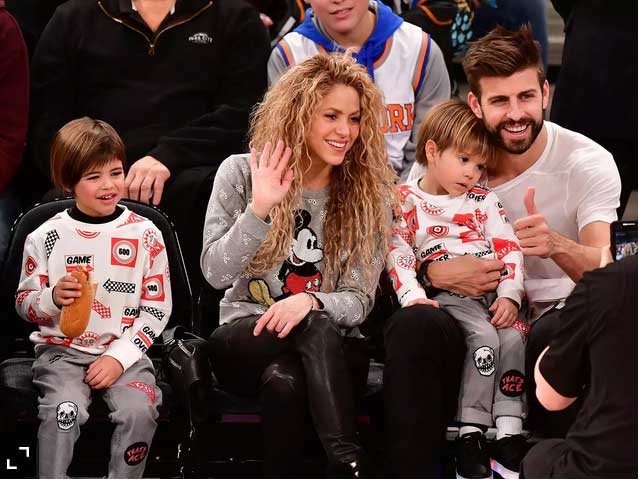 Shakira of the Hips Don't Lie fame is separating from long-time footballer boyfriend, Gerard Pique. Although the duo did not advance reasons for their separation, they requested their fans to respect their privacy for the sake of their two children.
"We regret to confirm that we are separating," the couple said in a joint statement on Saturday. "We ask for privacy at this moment for the well-being of our children, who are our maximum priority. Thank you in advance for your understanding and respect."
Shakira, 45, and 35-year-old FC Barcelona defender Gerard Pique met in 2020 when the footballer featured in Shakira's Waka Waka (This Time for Africa) musical video – the official song of the 2010 FIFA World Cup with more than 3.1 billion YouTube views. They confirmed their relationship in 2011 and they had their firstborn, Milan, in 2013; and the second child, Sasha, was born in 2015.
Shakira is from Colombia while Pique is from Spain, and they both reside in Spain. But recently, a Spanish news tabloid revealed that Pique has relocated from the family home to Barcelona, where he lives alone; separate from his wife and kids. And to underscore the fact that trouble had begun to brew in the family, Shakira's lyrics in her latest song Te Felecito have a lot to reveal:
"For completing you I broke into pieces/They warned me, but I did not pay attention," she sings. "I realized that yours is false/It was the drop that overflowed the glass/Does not tell me you're sorry, that seems sincere, but I know you well, and I know you lie."
In February, the singer confessed that she and her boyfriend argue a lot because of her difficulty to keep to time. She humorously blamed her punctuality problem on the fact that they come from different time zones.
"My poor husband, slash boyfriend, slash baby daddy, whatever you want to call him, he has to wait up for me so long," Shakira stated. "He's tired of waiting up. 'Cause Colombian time is not the same as Catalonian time, Spanish time."