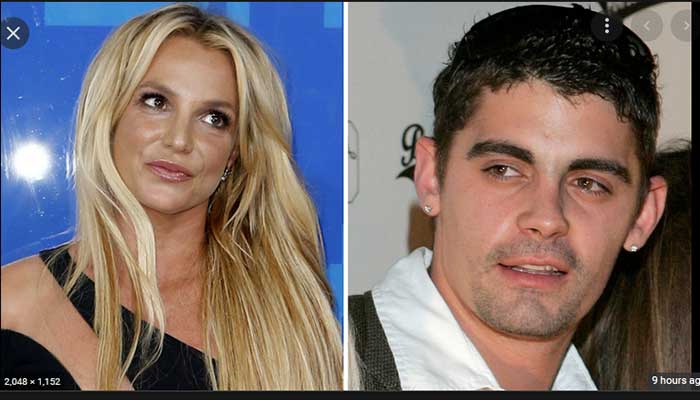 Britney Spear's former husband, Jason Alexander, has been arrested for trespassing on the singer's property in an attempt to crash her wedding with boyfriend Sam Asghari on Thursday. Alexander walked up to security at Spears' house "Where's Britney? I'm her first husband. I'm here to crash her wedding."
An altercation ensued when security asked him to leave, but he wouldn't budge. He got into a fight with two security men, who got battered in the fight. He disrupted the activities of crews who were setting up equipment and roses at an altar inside a tent set up outside the singer's hillside mansion in Thousand Oaks, Los Angeles.
Officers were alerted to a trespass ongoing in Spear's home, and Ventura County Sheriff's deputies responded. The officers discovered that Alexander, 40, had an outstanding felony theft warrant issued against him in Napa County, and he was immediately arrested. He was charged with misdemeanor trespassing, two misdemeanor counts of battery, and misdemeanor vandalism.
"They placed him under arrest for the warrant, and the deputies and investigators are investigating what occurred at the residence to determine if any criminal violations occurred," said Sergeant Cyrus Zadeh of the county sheriff's office. "Eventually he will be booked at the Ventura County Jail."
Spears was first married to Alexander in 2004, but the marriage was dissolved after 55 hours. They were both childhood friends, and the wedding took place at a chapel in Las Vegas, Nevada. But 10 months later, she got married to Kevin Federline, and they have two sons before the three-year marriage crashed in July 2007. She met Asghari in 2016, and they got engaged in September 2021.
Spears' attorney, Mathew S. Rosengart, expressed anger at the news that Alexander went to his client's house to disrupt her wedding. He said he will push for him to be punished to the full reaches of the law.
"He was detained, handcuffed and I'm pleased to report, arrested," Rosengart said. "Fortunately, Britney is safe. I'm livid by this security breach and am working closely with law enforcement to ensure he is aggressively prosecuted to the fullest extent of the law."
Some of the guests expected to attend Spears' wedding include Madonna, Paris Hilton, Selena Gomez, Kate Hudson, and Gwyneth Paltrow among others at her Lake Sherwood home situated on a world-class golf course in a gated community.