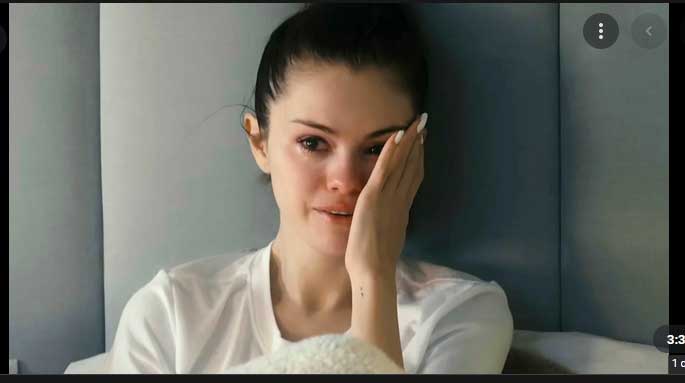 With Selena Gomez' My Mind & Me documentary beginning to stream on Apple TV+ on November 4, the actress has opened up on her battle with bipolar disorder, lupus, and body shaming. After watching the documentary, most of her fans have also reached out to her on Instagram to commend her bravery for speaking out.
In an interview shortly before the documentary was released, Gomez said she was apprehensive about how her fans would react to the film's release. She was anxious that her followers would not take kindly to revelations of all the things she had suffered in life – her lupus and kidney transplant in 2017, a psychotic break in 2018, and her bipolar disorder diagnosis in 2019, as well as the romantic heartbreak she suffered around that time.
"Because I have the platform I have, it's kind of like I'm sacrificing myself a little bit for a greater purpose," she said. "I don't want that to sound dramatic, but I almost wasn't going to put this out. God's honest truth, a few weeks ago, I wasn't sure I could do it."
The Rare Beauty founder said she was ultimately convinced to do the film after coming to terms with the fact that its release will help other people in her situation. She said she believed that she would have fulfilled her purpose if the documentary helped just one person suffering from bipolar disorder. She noted that doing the film does not mean that she is cured of the condition, but she is happy that she could tell her story the way she wants it to be told.
Disclosing that she would not be able to get pregnant due to her bipolar drugs, the Lose You to Love Me singer disclosed she went through dialectical and cognitive behavioral therapy to be able to manage her bipolar condition. She recalled that she even went for psychosis treatment when she was hearing voices in her head in 2018. She said she is aware that her mental health problem cannot be wished away, and that she is focusing on positivity to deal with the problem.
Hundreds of her fans on social media have applauded her for her strength, resilience, and positivity in sharing her story. Many people who also have bipolar disorder or suffer from depression said they have been inspired by her story and thanked her for being such as strong character. "Your story has brought me to tears, I love you infinitely," an Instagram user wrote. "It's been a very tough year for me, and just watching your documentary makes me feel seen and not lonely. Thank you."