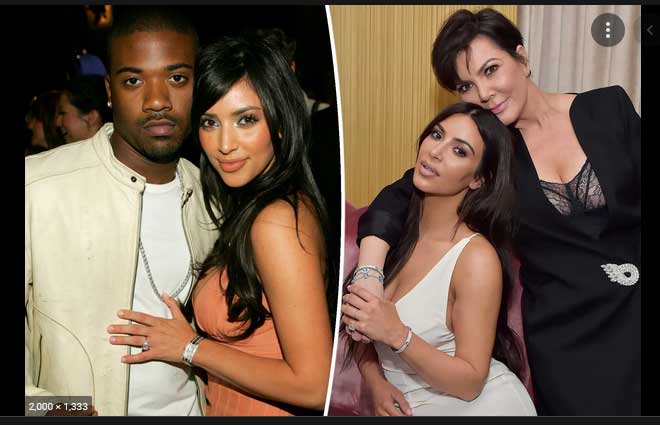 Ray J has slammed Kris Jenner over the possible source of Kim Kardashian's leaked sex tape. The entertainer took to Instagram to chide Jenner for lying on who released the tape despite taking a lie detector test. He said the detector test Jenner took on James Corden's show and managed by John Grogan, a polygraph examiner, is fake and staged.
When Corden asked Jenner, 66 if she knew anything about the leaked sex tape or assisted with the release in any way, the momager said "No" and Grogan confirmed she was speaking by the polygraph. Ray J said Jenner and the Kardashians were trying to soil his name and reputation and that he would release the contracts she signed with Kim as well as other SMS evidence to clear his name.
"I don't know what the fuck you think this is, but you have fucked with the wrong person, period," he fumed. "You done fucked with the wrong Black man. I was just gonna handle this shit legally, right, and just hit you in court and just get what I deserved from all of y'all being foul and trying to defame me, trying to make me look bad when you know what's up."
Ray J equally attacked the Late Late Show with James Corden and the TV network for the program, threatening he would take legal action against all of them for being deceptive. "The network should be ashamed and you (Corden) should too," he stated. "All y'all getting sued for playing with the truth. You are all in trouble. The Kardashians fucked you too!"
Then he went ahead to display "receipts" of his alleged contract with Kim to sell the sex tape.
"You really thought they were telling the truth," Ray J stated in his 44-minute Instagram video. "But all of it is a shit show. Watch me expose them – slowly and fast. Nothing can stop the rain, Kim. No no no, Kim. No no no, Kim. Enough is enough. Wait till they see your handwriting and fingerprints on my contract. And wait until they see your contract you signed the same day as me. You guys should've quit when you were up. But now you will be another American greed story. Clown cakez! I'm back live in 25. I'm going all night! Click the link now!"