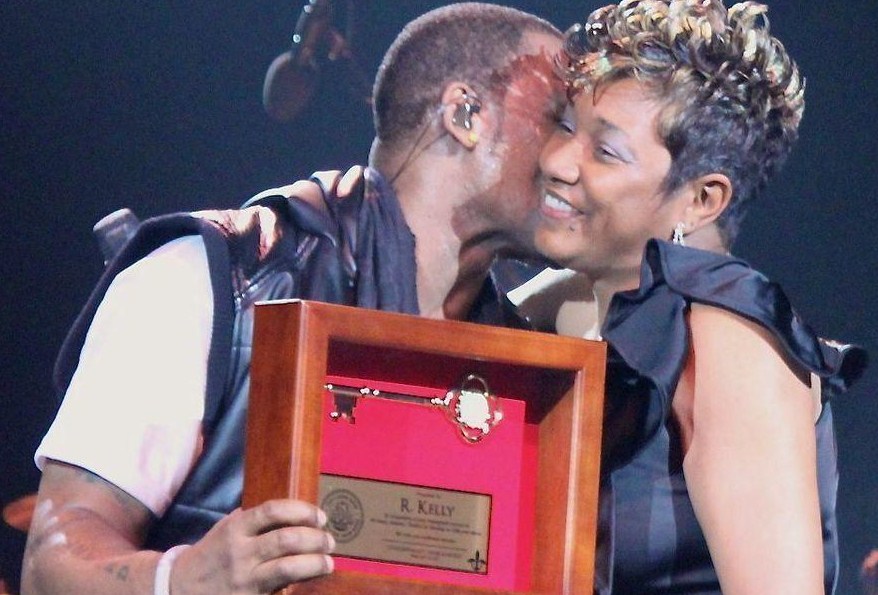 Famous R&B singer R. Kelly has become infamous after he was convicted of sex trafficking and racketeering in New York. He has also lost the "key to the city" of Baton Rouge, which was handed over to him in February 2013. Although he will formally be sentenced on May 4, 2022, he faces a sentence of 10 years to life imprisonment.
On September 27, Kelly was convicted on one count of racketeering, with 14 underlying acts that included sexual exploitation of a child, bribery, kidnapping, and sex trafficking charges. He was also found guilty of eight additional counts of violations of the Mann Act, a sex trafficking law.
Former Baton Rouge (in Louisiana) Metro Council member Denise Marcelle who awarded Kelly the "key to the city" award in 2013 revealed that the honor is revoked following his conviction. Marcelle who is now a member of the Louisiana House of Representatives said she is rescinding the award in the face of the singer's crimes.
Marcelle spent $256 of council money to get the award made when it was presented. It will not be physically retrieved from Kelly, but it will no longer be recognized. She said she gave the award based on the fact that Kelly was acquitted of several offenses in 2008, but didn't know he persisted in his evils.
Federal prosecutors in the Eastern District of New York said Kelly was the head of a criminal enterprise, and that his main "purpose was to lure girls, boys, and women to the R&B singer for his sexual gratification."
Kelly denied any guilt in his charges and said he will continue to fight for his innocence. His defense attorney, Deveraux Cannick, said he was disappointed at the guilty verdict and said he will file an appeal. He said there were lots of legal inconsistencies and that the court picked on these to advance its own agenda.
"To all my fans and supporters, I love you all, and thank you for all the support," R. Kelly tweeted after the verdict was declared. "Today's verdict was disappointing, and I will continue to prove my innocence and fight for my freedom."