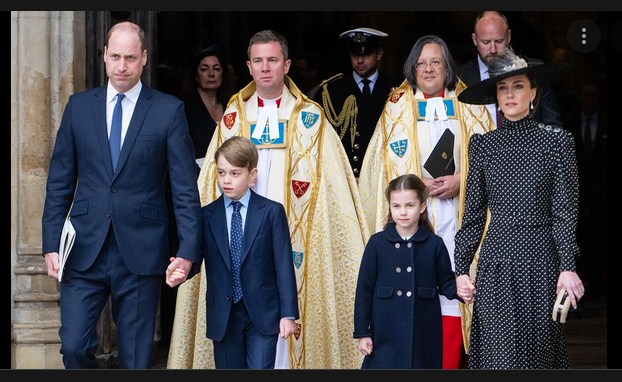 Prince William and his wife Kate attended the Easter church service at Windsor Castle. Other senior royals were there, but Queen Elizabeth was absent due to age-related mobility problems. The service was held at the St. George's Chapel.
The Duke and Duchess of Cambridge had two of their three children with them – eight-year-old Prince George and six-year-old Princess Charlotte. Prince Edward, the youngest son of Queen Elizabeth, together with his wife Sophie and children, was also there. Also in attendance was Princess Eugenie, the daughter of Prince Andrew.
Prince Harry and his wife Meghan Markle visited the Queen on Thursday while passing through the UK to visit the Netherlands for the Invictus Games. This would be the first time the Duke and Duchess of Sussex would visit the Queen since they stepped down from royal duties and moved to the US in 2020.
While flagging off the Invictus Games on Saturday night, Harry and Meghan exchanged a kiss on the stage to the ovation of the audience. Harry established the international sports tournament for injured war officers or veterans and is the patron of the competition. He addressed over 500 competitors from 20 countries around the world.
Meghan seized the opportunity to declare her love for her husband and how much she adores her two children.