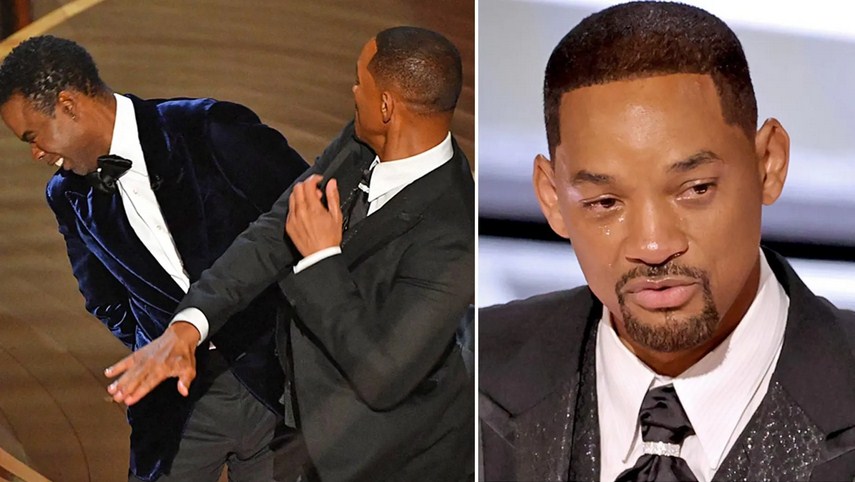 The Academy of Motion Picture Arts and Sciences famously known as the Oscars has banned Will Smith for 10 years. The King Richard Oscars winner was banned from attending any Oscars' events in person or virtually for his March 27th assault on comedian Chris Rock.
Smith had earlier resigned from the Oscars and tendered his apology to the body and to Rock. He also accepted his 10-year ban. He had said he would accept any punishment levied on him on account of his shameful outrage on Rock. "I accept and respect the Academy's decision," he said on Friday following the announcement of his ban.
Smith had attacked Rock on stage when the comedian joked about Jada Pinkett Smith's alopecia in the GI Jane movie. The assault had drawn worldwide condemnation and the 53-year-old ace actor had apologized to Rock, the academy, and to his fans worldwide. He had also resigned from the academy on April 1st after winning the Oscars award for his role in King Richard.
The Academy's board of governors scheduled a meeting for April 18 to discuss the appropriate response to Smith's behavior. But given the actor's resignation from the Oscars on April 1, Academy President David Rubin and CEO Dawn Hudson said the board met quickly to discuss possible sanctions against Smith.
"Following Mr. Smith's resignation of his academy membership on Friday, April 1, suspension or expulsion is no longer a possibility, and the legally prescribed timetable no longer applies," Rubin stated. "It is in the best interest of all involved for this to be handled in a timely fashion."
The board said the sanction on Smith was necessary to protect the safety of guests and actors as well as restore trust in the integrity of the Academy. They said the initiative would help parties involved in the incident to heal and come to a closure.
"Today, the board of governors convened a meeting to discuss how best to respond to Will Smith's actions at the Oscars, in addition to accepting his resignation," Rubin announced. "The board has decided, for a period of 10 years from April 8, 2022, Mr. Smith shall not be permitted to attend any academy events or programs, in person or virtually, including but not limited to the Academy Awards."
Smith on April 1 agreed that he behaved shamefully and noted that he had betrayed his loved ones. He said his actions were painful and inexcusable, and that he was heartbroken for his senseless behavior in the public glare.
"My actions at the 94th Academy Awards presentation were shocking, painful, and inexcusable," he said. "The list of those I have hurt is long and includes Chris, his family, many of my dear friends and loved ones, all those in attendance, and global audiences at home. I betrayed the trust of the Academy. I am heartbroken. So, I am resigning from membership in the Academy of Motion Picture Arts and Sciences, and will accept any further consequences the Board deems appropriate."