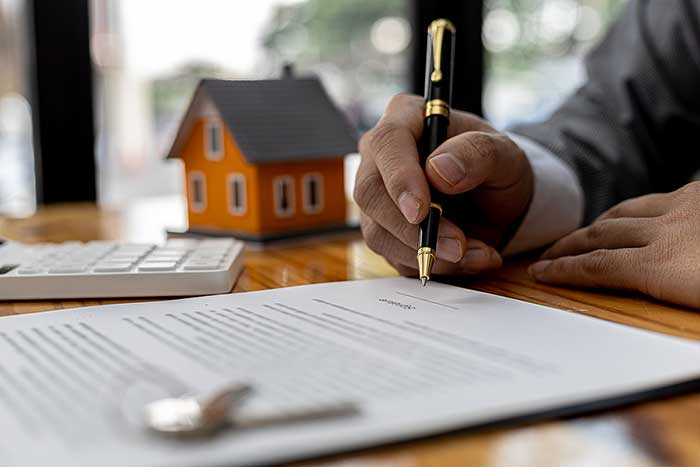 Southern California is seeing population growth and property value increases in a way that has not been seen in years. California has long been a reliable place for investors looking to jump into real estate or expand their portfolios, and its reputation is only increasing over the last decade. The many famous locations, bustling metros and tourist spots located across the state are always drawing people to the state, and Californians are preparing for even more migration to the state over the next decade. Investors are expecting California to remain on top for a long time to come.
Out-of-State Real Estate Investors Looking Towards California
With real estate being one of the more reliable sources of investment income in 2022, even out-of-state investors are beginning to enter into bidding wars for valuable homes and rental properties in California. There's an emphasis on spaces that can be used to house new residents in areas where major businesses are adding jobs and creating an economic boom. Out-of-state investors are hiring investigators to find the perfect spots to snag up within the state.
Real estate investors looking to diversify their portfolios often aim for California due to the sheer amount of property in the state. Foreign investments, tourism, and economic growth in both Southern California and the state as a whole have made investing in the state that much safer in 2022. Out-of-state real estate investing is becoming more and more common throughout the United States, and California is becoming a major target of these investors' real investing ambitions.
America is Experiencing an Unimaginable Infrastructure Boom
With the passage of infrastructure passages in congress, there is a larger emphasis being placed on development in California, as the state is seeing a sizable bulk of that funding. From land being developed for new housing to roads and bridges being repaired in ways that will boost commerce in the state, California demonstrates the changes the American business and real estate landscapes are about to undergo.
Developers and investors alike are aiming to research areas where infrastructure money will be spent and seek out properties surrounding them. Homes and rental properties that can house young professionals are highly sought after in the coastlands of California, which will see a slice of this boom over the rest of 2022, and for many, many more years to come. State officials are hoping the new investments will bring California into a golden age for both business and real estate.
A Variety of Beautiful Locales to Invest In
California's massive size is a key factor that's driving a real estate boom in the state. Deserts, beaches, mountainside paradises, and bustling metros are all featured throughout California's landscape. Investors are targeting AirBnB capable properties to increase their cash flow immensely.
Many investors are drawn to California due to the benefits it provides them as well. Owning property in the state allows you to own a built-in vacation spot, and the high-income rates in the state allow investors to gain tons of passive income from properties they manage to grab within California. Investors with large capital resources, and those who're looking to co-invest, are both finding their interests in the state growing at a consistent rate.
Consistent Property Value Growth
California is famous for holding some of the most expensive housing in the United States. In 2021, more than 70% of the priciest zip codes in the US were located in California. The consistent property growth throughout the state leads to investments that can make investors rich if they find the right property at the right time. Investors point to timeliness as being one of the most critical skill sets needed to become a major player in the real estate investing game, after all.
Southern California is seeing a large increase in its property value thanks to migration toward the area. Smaller towns and communities are beginning to become hotspots for tourists and working-class families alike, making now that much more ideal of a time to invest in California real estate property. Incentives in the state to add more eco-friendly features to properties make the state ripe for investors looking to craft more modern-day, energy-efficient properties as well.
Business, Population Growth, and California Dreamin'
The economic boom in California and population growths in many up-and-coming locations make the state embody the "California Dreamin'" label once more. Economists, real estate professionals, and tourist organizations all expect the real estate boom to continue over the last decade, so getting in on the ground floor as the boom begins is essential to new and experienced investors alike. Despite the high tax rate in the state, it remains incredibly ripe for those looking to find passive income that can allow them to lead a more leisurely lifestyle, and which can allow them to retire much earlier than they previously dreamed of.