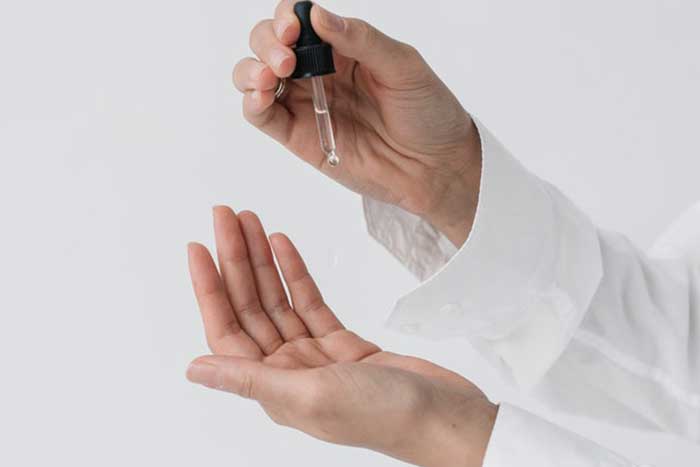 If you're at all familiar with the wildly popular Tik Tok app and are obsessed with the latest trends in skincare and make-up, you've probably come across the trending makeup look. Inspired by inclusive model Ashley Graham, Kendall Jenner, and Hailey Bieber, the "Clean Girl" look, also aptly referred to as the "Off Duty Model" look, has taken Tik Tok by storm.
Get The Look
This look is all about "less is more" and working with your natural features to achieve a quick and easy routine you can do every day. Glowing skin, bronzy high points, glossy lips, and long eyelashes is all you need to look effortlessly flawless. Of course, it helps to have a perfectly unblemished and radiant canvas to work with, which is why we need to know how celebs like Hailey Bieber achieve the look.
Celebs Share Secrets
Hailey Bieber took to her Instagram stories to generously share her secrets to a healthy skin barrier and glowing complexion, and a lot of cult favorites made an appearance. One mentioned by other celebs such as Kendall Jenner and Ashley Graham, was SkinCeuticals C E Ferulic serum, an antioxidant serum containing a range of peptides and vitamin C that all help to soothe and brighten your complexion, which makes it easier than ever to feel confident in a bare face makeup look.
The results speak for themselves, dermatologists recommend this medical-grade skincare brand to anyone struggling with sensitivity but want to reap the benefits of active ingredients without irritation. Their unique antioxidant patent formulated by their founding scientist Dr. Pinell boasts results superior to other brands, which is why it has become such a popular choice among celebs and recommended by professionals.
Who better than Kendall Jenner to tell us all about how she does her off-duty model look? The queen of low effort radiance also took to Vogue to share what she does with her SkinCeuticals serum, she states it's a great way to boost the benefits of your moisturizer by simply mixing in a few drops and applying the two together.
Get That Glow
In Ashley Graham's latest Vogue Beauty Secrets video, she also stresses the importance of a Vitamin C serum, and how some people even use it to enhance the properties of your favorite SPF. This is a sure way to stay glowing throughout the summer and achieve skin that barely needs a foundation.
A Quick Look For Every Day
Once you've mastered the perfect skincare regime, the "Clean Girl" look is merely 5 makeup products away. You'll start to notice how effortlessly your foundation blends, and how little coverage you actually need. This look is all about confidence and embracing your natural features.
Gone are the days when you needed drying powders, intense contour, badly filled-in brows, and heavy concealer. Everyone loves a look you can do in 15 minutes (or less) and doesn't make you feel like you can't wait to go home and wipe it all off at the end of the day. Nothing feels more relaxed than a fresh face and polished look. The less effort, the better!