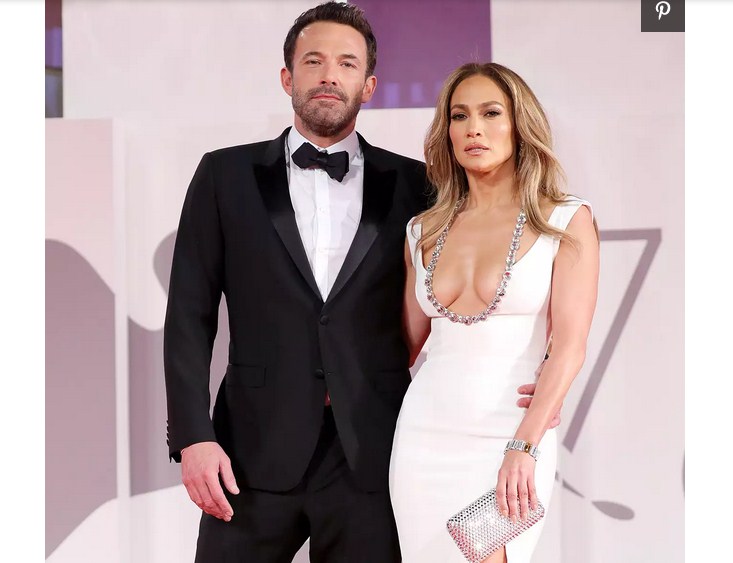 Jennifer Lopez and Ben Affleck have engaged again – the second time. In a "major announcement" via her JLo newsletter, Lopez displayed a green diamond engagement ring she got from Affleck with the message "so this happened." Her sister Lynda also confirmed the engagement on her Instagram account, People reports.
Lopez and Affleck were initially engaged in July 2002 and would have been married in September 2003, but Affleck called off the wedding in January 2004. Lopez went on to marry Marc Anthony with whom she has 14-year-old twins Max and Emme. She later married Alex Rodriguez whom she divorced recently.
Affleck had also married Jennifer Garner with whom he had Violet, 16; Seraphina, 13; and Samuel, 10 before their divorce.
Lopez, 52, got reunited with 49-year-old Affleck in February 2021, and in July, they shared steamy pictures where they kissed to reveal their new romantic attachment. Lopez said they are wiser now and their coming marriage has more chances of success than it was 18 years ago.
"We have been in the game in the public eye long enough to know who we are as a people and what really matters and what doesn't matter," she said. "We have kids and we respect each other. We really live our lives in a way we can be proud of and our kids can be proud of us. We're just operating from a place of love and respect for everyone in our lives and that is very important to us. We know what the truth is [and] we hold it sacred."
An insider source the couple are so much into each other without getting in each other's way. The source said they support each other's projects and care so much for their children from former marriages. They said they are not competing with each other in any way and only complementing each other's dreams and needs.
"Once they rekindled, it was like no time had passed," the source said. "They couldn't be more in agreement. They feel at this point in their lives they were undeniably made for each other. Things between Ben and Jen have been easy and that's what makes their relationship work so well. They work seamlessly together, and it's like their relationship hardly takes any effort."
Exes Marc Anthony and Jennifer Garner also appear to be in support of Lopez's and Affleck's newfound love. And their children seem to be in support of the coming marriage, with many of them expressing delight at the prospect. Affleck equally thanked his stars for having a second chance to marry Lopez, saying he has had second chances in most of his life endeavors.