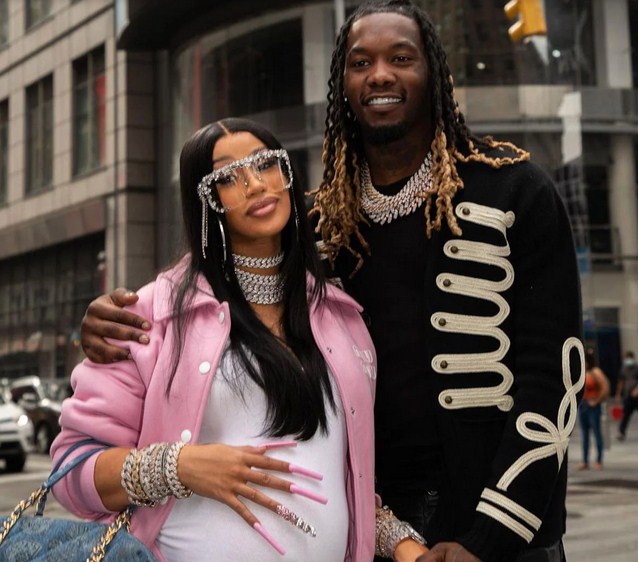 Rapper Cardi B is now the proud owner of a beautiful mansion that overlooks the sea. The massive property was given as her birthday gift by her husband Offset – real name Kiari Kendrell Cephus. The property has six bedrooms, seven bathrooms, a music studio, and a backyard pool among other exquisite features.
Cardi B in an appreciative Instagram post expressed surprises for the birthday gift. She revealed that she had always wanted to invest in real estate, with an eye for the DR and other Caribbean countries. She disclosed that she chose these locations because people tend to vacation there all year round. She confessed that Offset's silence over her investment ideas made her think he didn't approve of it.
"I really want to invest in short-term home rental properties in the DR and other Caribbean countries (since people vacation all year round in those locations), but I felt like he didn't agree with me and would rather put money into other investments," she revealed. "Well, I was wrong."
The rapper stated that the big gift is proof that Offset was not just nodding his head to her suggestions, but was actually listening. She also expressed particular joy that her husband consulted with her father before making the purchase.
"You and my dad are the most important men in my life, and it makes me so happy that you guys are close and have your own bond and relationship," Cardi shared. "I love you so much, and I can't wait for this hangover to go away, so I can show you my full appreciation."
The couple who got married in September 2017 is known to buy expensive gifts for each other on their birthdays. In 2020, Offset celebrated Cardi B's 28th birthday with a giant billboard, and the Grammy Award winner also bought a golden Lamborghini Aventador SVJ for her husband when he celebrated his 29th birthday.