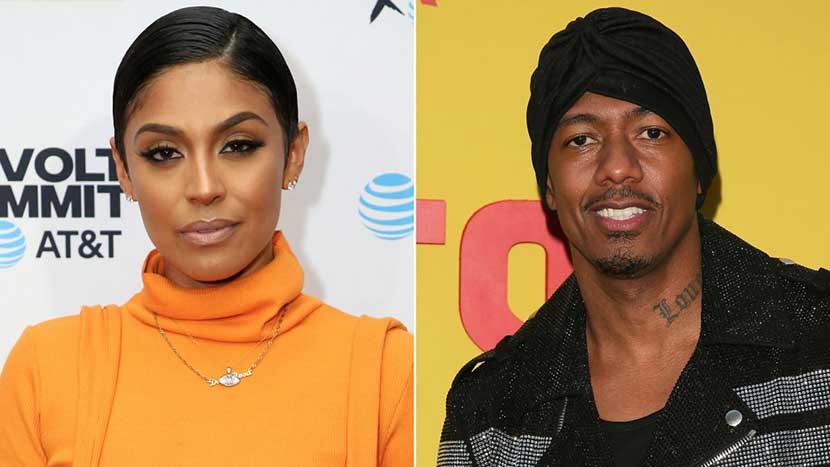 Nick Cannon and Abby de la Rosa welcomed their 3rd child on Friday; although it is the 11th for Cannon, with the 12th due to arrive soon. Abby already shares 16-month-old twins Zion and Zillion before the arrival of her new baby girl named Beautiful Zeppelin, Daily Mail reports.
In a lengthy Instagram post, 42-year-old Cannon celebrated the arrival of Zeppelin and showered Abby with praises for the baby.
"You make it all look so easy and effortless, but I am forever indebted to your tireless work of constant dedication, diligent effort, and selfless love that you give to our children and myself," he told Abby. "Beautiful is privileged to have such a loving and spiritually-inclined Mother. Your resilience and strength don't go unnoticed."
Then he turned his attention to his new baby: "11/11/2022 A BEAUTIFUL DAY for 'BEAUTIFUL ZEPPELIN CANNON' to arrive! BEAUTIFUL ZEPPELIN aka BZC aka BIZZY B! Get ready because the world is yours! Daddy loves you!!"
While making it public that he is thankful to Abby for her "affirmation, kindness, and inspiration," Cannon stated that it is "my continued duty to make you and our children feel valued and protected every single day."
Abby did not reveal that Cannon was the father of her coming baby until about three days after the delivery. Fans speculated that it could be him, but both kept sealed lips until a few days before Zeppelin's arrival. When she initially announced her pregnancy in June, Abby taunted that it could be twins, but later disclosed that it was not.
Cannon's 12th child is expected to arrive early next year from girlfriend Alyssa Scott. He already had 10 children from six different women – so by early next year, he'll be having 12 children from eight different women. Alyssa had a son Zen for Cannon last year, but the child died in December 2021 of brain cancer at five months old.
"We knew since August that Zen's time on this earth would be limited," Alyssa wrote when the boy passed on. "We knew he would not make it to see 6 months. I am eternally grateful he was in the arms of the people who loved him most."
Cannon's 9th child, Onyx Ice, came from model LaNisha Cole on September 14; and his 10th child with Brittany Bell, Rise Messiah, came on September 23 – their third child together – the first two are daughter Powerful Queen and son Golden. In June, Cannon had Legendary Love with Bre Tiesi; and he already had 11-year-old twins Monroe and Moroccan with ex-wife Mariah Carey.