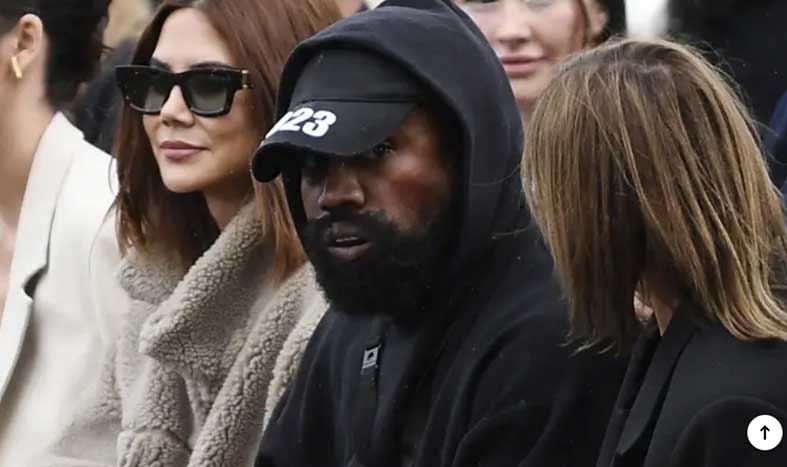 A number of former employees who worked with Kanye West at Gap, Adidas, and Yeezy have told Rolling Stone that his anger and pride are phenomenal. Former staffers revealed to the media outlet that the rapper and fashion icon sacked workers at the slightest provocation and that he was often hostile to people working with him.
"His anger at us in everyday interactions was just inappropriate, and honestly an HR nightmare," an Adidas Yeezy designer revealed. "How he is on social media is exactly how he's like with employees. We [didn't] leave unless Kanye leaves. Nobody wanted anything to go wrong while Kanye was there because your job obviously could be in jeopardy if a mega-superstar is there and the printer doesn't work."
Former employees said Kanye, who now wishes to be called Ye, did not like anyone to disagree with him. He ran a work culture that discouraged dissent or varying opinions, and he reportedly tasked workers to work 12-15 hour workdays in a chaotic work environment. A particular former staff said he was fired for suggesting that Drake's music be played when Kanye asked.
"I thought, 'Oh, he's a rapper, I should probably mention some rap,'" the former employee said he mentioned Drake, not knowing he was Kanye's top rival. "Big mistake – the next day I was fired."
Some former workers also alleged that Kanye criticized the way most people dressed and preferred that employees "dress for the palette or you dress in black".
The entrepreneur fell from grace when several partners dropped him for his antisemitic rants. His billionaire status crashed, and his net worth dropped from over $1 billion to about $400 million within one month. Some of the businesses that dropped him include Balenciaga, Adidas, Gap, and even his agency CAA among others. He was also booted from Instagram and Twitter for inflaming the platforms.