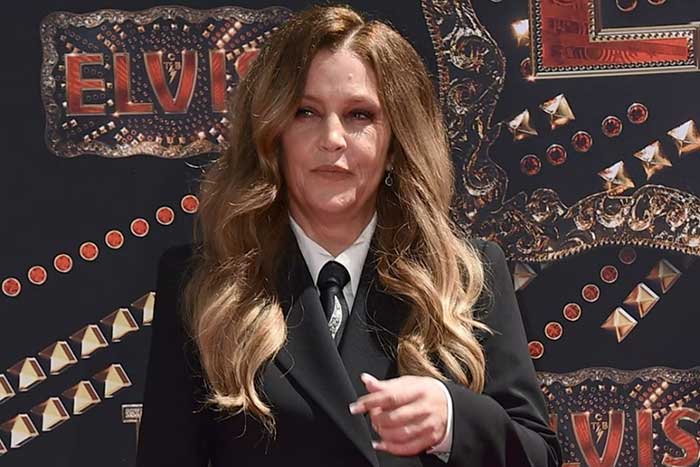 Lisa Marie Presley, daughter of the legendary king of R&B, Elvis Presley, has died. Lisa was born on February 1, 1968, at the Baptist Memorial Hospital in Memphis, Tennessee, and died on January 12, 2023, at the age of 54. The singer-songwriter lived in Calabasas, California, and was briefly admitted to a hospital in Los Angeles before her death on Thursday. She died of cardiac arrest, the New York Times reports.
Sam Mast, a representative of Priscilla Presley, Lisa's mother, confirmed her death and asked for privacy from the public. Lisa was the only child of Elvis Presley, who died in 1977, inheriting his vast wealth which included Graceland, a massive estate in Memphis, as well as 15% of Elvis Presley Enterprises, the corporate organization managing the musical legend's assets.
In the early 70s, Elvis named his 1958 Convair 880 private jet Lisa Marie to showcase his love for his daughter. Lisa was only 9 years old when her father died in 1977. In 1994, Lisa married the King of Pop music, Michael Jackson, but they divorced in 1996; in 1988 she married singer and songwriter Danny Keough; then in 2002 she married actor Nicolas Cage; she went on to marry Michael Lockwood, a guitarist and music director, in 2006 but they divorced again in 2021.
Lisa had her son Benjamin and daughter Riley for Keough – Benjamin committed suicide in 2020 at the age of 27, and twin daughters Harper and Finley with Lockwood. "My and my three daughters' lives as we knew it was completely detonated and destroyed by his death," she told People Magazine in 2022 to celebrate National Grief Awareness Day. "We live in this every. Single. Day."
Lisa's musical career did not reach the height or match the glory of her father's. She released her debut album, "To Whom It May Concern" in 2003; "Now What" in 2005; and "Storm & Grace" in 2012. In 2019, Lisa confessed that she struggled with drug addiction since the birth of her twins; and she contended that she wanted to be taken seriously on her own account and not for her father's name.
"It's my own thing," she said in 2003. "I'm just trying to be an artist. I'm not trying to be Elvis Presley's child. And I'm not trying to run from it either."