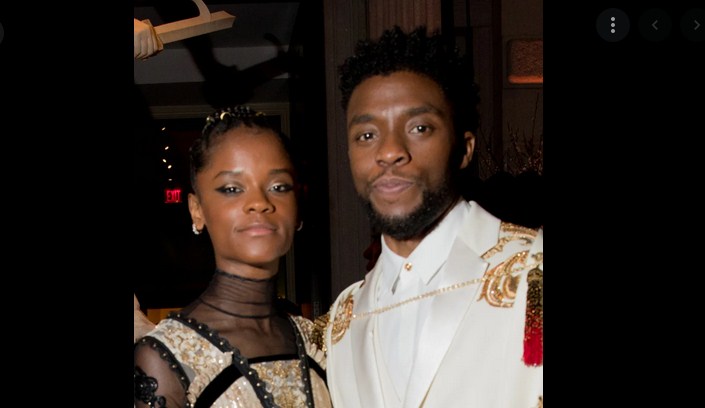 British actress Letitia Wright has been wounded on the set of Black Panther: Wakanda Forever. The 27-year-old was injured while filming a stunt for the movie and was hospitalized for treatment. According to a Marvel spokesman, she was discharged after a few hours and is now perfectly alright.
In the movie directed by Ryan Coogler, Wright acted as Shuri, a Princess of Wakanda, a technologically advanced African country. Her injury was described as a "stunt rig accident," and it occurred during overnight filming in Boston, even though the movie's main production was happening in Atlanta. The nature and extent of her injury were not publicized, but she appears to be fine since she was discharged after a few hours at the hospital.
Marvel said Wright's injury will not affect the production timetable in any way, and the movie is still scheduled to be released in July 2022. The main storyline of the film is unknown, but it is expected to run a sequel to the original Black Panther movie, starring Chadwick Boseman as King T'Challa. Other artists in Black Panther: Wakanda Forever include Daniel Kaluuya, Danai Gurira, Lupita Nyong'o, and Angela Bassett.
The production company said British star Michaela Coel and Dominique Thorne will feature in the upcoming movie. Director Ryan Coogler said the role of Boseman will not be recast in any form in the new movie, and his likeness will not be electronically reproduced in any way. He added that producing the sequel without Boseman is very difficult and is one of the most challenging roles of his career to date.
"This is one of the more profound things that I've ever gone through in my life," he said, "having to be a part of keeping this project going without this particular person, who was like the glue that held it together."
Boseman died of colon cancer in 2020.
T'Challa's deputy W'Kabi, Kaluuya, said the spirit of Boseman lives on and that Black Panther II will serve to immortalize his memory.
"For me, what's important to me is not the Black Panther legacy, it's the legacy of Chadwick Boseman because that's a human being and a spirit that is real," Kaluuya said. "How can we honor that? Black Panther is going to do what Black Panther does, but that's a man that lived for us. It's our duty to honor that man the way he honored us."