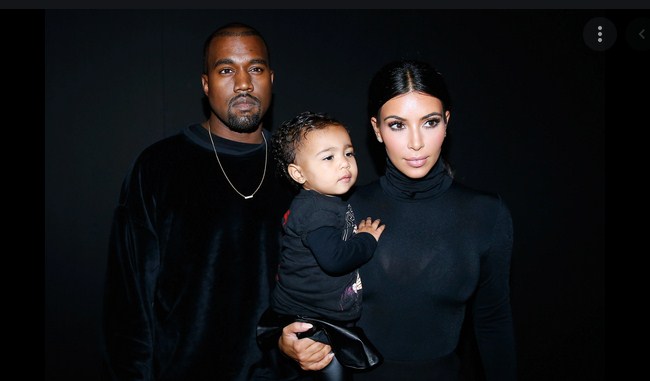 Kim Kardashian has revealed that she is not afraid of politicians, but that she is often intimidated by her eight-year-old daughter, North. The SKIMS founder said North is the exact twin of her estranged husband, Kanye West. She noted that North is mischievous and could be very naughty just like her dad who is never afraid of anyone or anything, BuzzFeed reports.
During a recent media chat with Bari Weiss, Kardashian said North gets under her skin much more than any politician could do despite the fact that she worked with former President Donald Trump in the White House. The exact question Weiss asked her was "who intimidates you?" to which the famous entrepreneur responded after considering her answer carefully.
"Who intimidates me?" Kardashian answered. "I was going to say politicians, but they don't. Maybe just my daughter, North. North West is Kanye West's daughter. Forget that, she's his twin."
Kardashian has four children, with West and North being the eldest of them. With about 3.6 million TikTok followers, North mischievously went live on TikTok recently without the permission of her mom and even live-streamed her mom's house and bedroom to millions of viewers before Kardashian knew what was happening and ended the show.
She even announced to her mom that she was streaming live on TikTok and showed her mom using the phone in her bedroom. The mother quickly warned her to stop the video – but it went viral and North gained more than one million followers after publishing the video. She revealed that she scolded her daughter for the act and that the little girl apologized for her behavior.
"In my household, there are rules," Kardashian stated. "She did feel really bad about going live, and she apologized to me and said, 'I saw on TikTok that I got in trouble, and I'm really sorry.' And she got it."
Kardashian disclosed that her daughter pushes the boundaries like her dad and that it is certain she will carve a niche for herself in the entertainment world. She expressed optimism that given her outgoing personality, North will likely make a name for herself in the creative sector just like her parents have.
Incidentally, Kardashian was telling fans the other day how much she loved Olivia Rodriguez, but North interjected to inform the audience that her mother had never listened to Rodriguez's songs and so her claims couldn't be true.