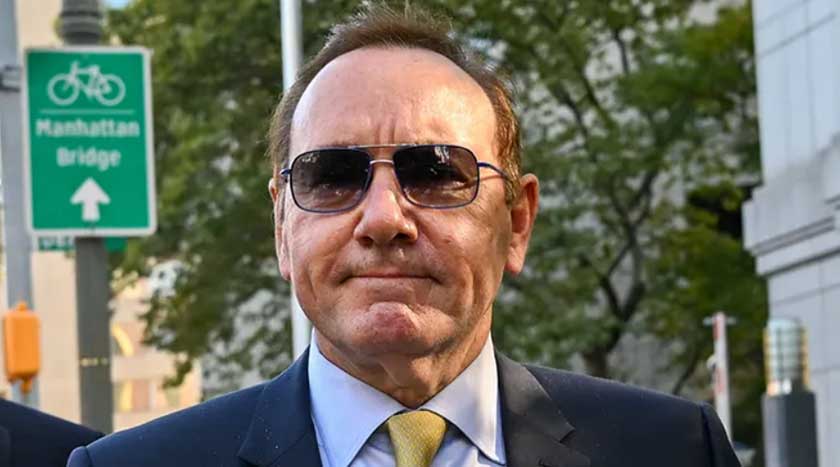 A New York jury on Thursday quashed a $40 million sex abuse lawsuit filed by Anthony Rapp against megastar actor Kevin Spacey. The jury invalidated Rapp's accusation as lacking evidential merit and declared that Spacey was unjustly accused of civil sexual misconduct that allegedly occurred in 1986 when Rapp was 14 and Spacey, was 26.
The deliberations lasted for a little more than one hour before the jury declared their verdict. As soon as he was declared innocent, Spacey hung his head momentarily and then rose to embrace his lawyers. He didn't speak as he left the federal courthouse but his lawyer, Jennifer Keller, expressed appreciation to the jury for proving her client innocent.
"We're very grateful that this American jury saw through these false allegations," Keller said shortly after the verdict was read. "Spacey is deeply grateful. He is deeply thankful for this particular jury. Mr. Spacey is grateful to live in a country where the citizens have a right to trial by impartial jurors who make their decision based on evidence and not rumor or social media."
Keller said the jury was made up of six women and five men who had graduate degrees. She revealed on behalf of her client that "Their verdict was swift and decisive. Justice was done today. What's next is Mr. Spacey is going to be proving that he's innocent of anything he's been accused of."
Anthony Rapp, 50, who was represented by Richard Steigman and Peter J. Saghir, left the court after the judgment without speaking to the media. But his attorneys maintained that Rapp was telling the truth and that Spacey was actually the denier. "For myself, Anthony told his truth in court; while we respect the jury's verdict, nothing changes that," Steigman said.
Rapp, who alleged that he suffered assault, battery, and emotional distress as a result of the reported sex abuse incident narrated that in 1986 when he and Spacey were both working on Broadway, the House of Cards and LA Confidential actor invited him to a house party and that when everybody had gone home, Spacey took him to his bedroom and laid on top of him. He said he managed to free himself and then ran home.
When Rapp first made the allegation in 2020, Spacey issued a statement saying he didn't remember Rapp ever being in his bedroom in the past; and that if his allegation was true, he apologized for it if things happened as he described. "I owe him the sincerest apology for what would have been deeply inappropriate drunken behavior," Spacey, now 63, said at the time, but following his acquittal on Thursday, he said his publicists pressured him into making the statement.
Spacey's filming contract with MRC in House of Cards was terminated following the sexual indecency allegation, and other movie contracts from other producers were also lost.