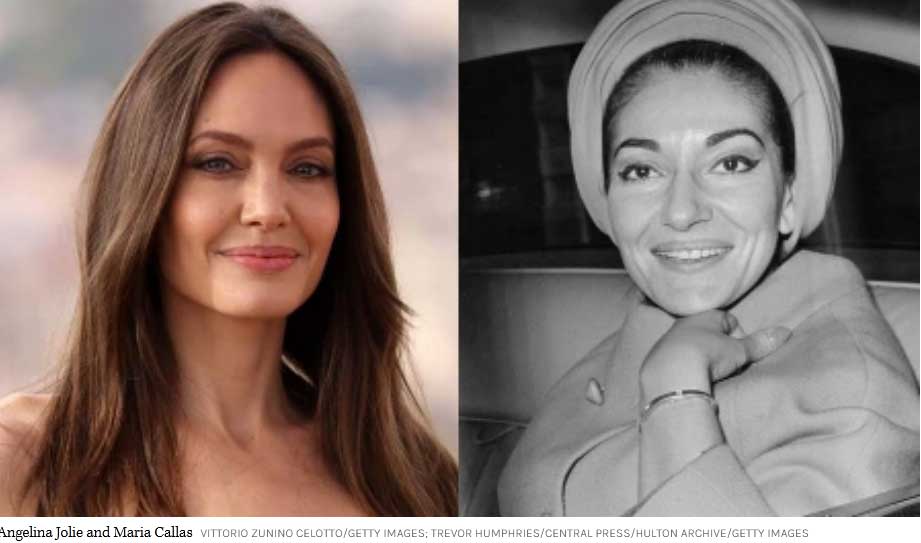 Famed actress Angelina Jolie is billed to act as opera singer Maria Callas in a new movie titled Maria. Directed by Chilean director Pablo Larrain, the biopic will tell the story of the "world's greatest opera singer" in a way never known before. The movie was written by Steven Knight and produced by Juan de Dios Larraín for Fabula Pictures, Lorenzo Mieli for The Apartment Pictures, and Jonas Dornbach for Komlizen Film.
According to the teaser for the film, Maria "tells the tumultuous, beautiful, and tragic story of the life of the world's greatest opera singer, relived and re-imagined during her final days in 1970s Paris."
Born in Manhattan in the United States, Callas was a Greek soprano singer that emerged to become one of the most famous opera performers of the 20th century. She returned to Greece to train as an opera singer when she was 13 and later relocated to Italy to begin her career. Her major rival in the opera industry back then was Italian singer Renata Tebaldi.
Her career was filled with several scandals that plagued her private and professional life. She dated Greek shipping magnate Aristotle Onassis, who later went on to marry Jackie Kennedy. Incidentally, with Larrain's upcoming film Maria, the director had 2016 produced a film titled Jackie and centered on the life and times of Jackie Kennedy. He also produced another movie titled Spencer and based on Princess Diana.
Larrain said he was excited to produce a movie on Callas and to have Jolie act as her in his new project.
"Having the chance to combine my two most deep and personal passions, cinema and opera, has been a long-awaited dream," Larraín said. "To do this with Angelina, a supremely brave and curious artiste, is a fascinating opportunity. A true gift."
Jolie expressed delight to act as Callas, saying she had always wanted to work with Larrain.
"I take very seriously the responsibility to Maria's life and legacy," she stated. "I will give all I can to meet the challenge. Pablo Larraín is a director I have long admired. To be allowed the chance to tell more of Maria's story with him, and with a script by Steven Knight, is a dream."
For Maria, Jolie is represented by attorneys Robert Offer and Lindsey Strasberg at Sloane, Offer, Weber, and Dern. She is currently in the post-production of Without Blood, a fifth movie to be directed by her, and contracted by Fremantle.