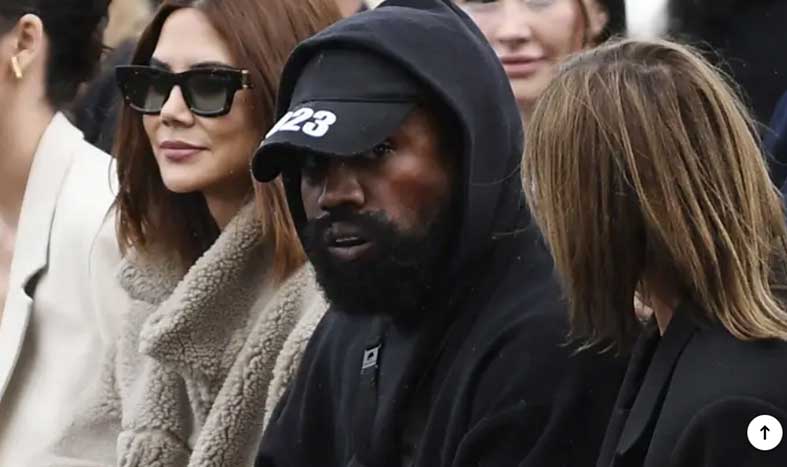 Kanye West continues to suffer rejection and business loss from friends and companies that had made him rich over the decades. The most recent company to cut ties with the rapper over his antisemitic comments is Vogue magazine, and its editor-in-chief Anna Wintour. Vogue and Wintour said they shall no longer have anything to do with the millionaire rapper and entrepreneur, despite the fact that Wintour and Kanye had been personal friends for many years.
In 2009, Wintour invited Kanye, who prefers to be called Ye now, to his first-ever Met Gala. They grew close ever seen and often went on lunches and supported each other's businesses. In September, Wintour wore Yeezy sunglasses with Kanye at the New York Fashion Week. Vogue and Wintour would not go into details about their decision to distance themselves from the errant rapper.
On Friday, Balenciaga also reported cutting ties with Kanye. The luxury fashion house made it clear in a statement that "Balenciaga has officially ended its relationship with Ye" and that there are no "plans for future projects related to this artiste."
Balenciaga endured the distaste that came with Kanye wearing a "White Lives Matter" shirt a few weeks ago in Paris, but they could not overlook his error when he declared last week that George Floyd was not murdered by Derek Chauvin but killed by the fentanyl in his blood.
Gap also severed ties with Kanye by axing the business collaboration they had with the artiste in September. The Yeezy Gap Engineered by Balenciaga was booted and now – Gap, Balenciaga, and Kanye – have gone their separate ways following his comments to deal with Jews across America. He even complained later that "the Jewish media blocked me out."
In early October, Adidas also reported reviewing its business relationship with Kanye.
"After repeated efforts to privately resolve the situation, we have taken the decision to place the partnership under review," Adidas stated. "We will continue to co-manage the current product during this period."
In September, Twitter and Instagram booted Kanye out of their platforms for making antisemitic comments. The rapper made attempts to buy another social media company, Parler, to be able to continue his frenzy of conservative rants. "In a world where conservative opinions are considered to be controversial, we have to make sure we have the right to freely express ourselves," he said.