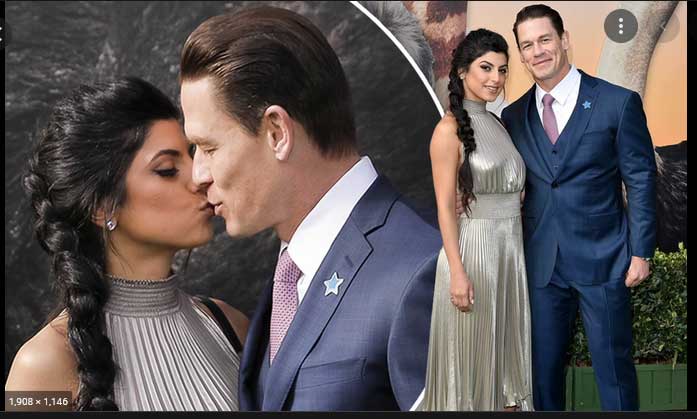 Twenty-one months after John Cena married Shay Shariatzadeh in October 2020 in Florida, the wrestler married her again for the second time on July 17, 2022, in Vancouver, Canada. The second wedding ceremony took place at Rosewood Hotel Georgia and was later joined by family and friends at the exclusive The Vancouver Club in Canada.
Cena wore a navy blue suit and shiny brown shoes for the wedding, while Shariatzadeh wore a white open-back gown with floral designs for the occasion. Originally from the Middle East, Shariatzadeh was born in Iran but grew up in Canada and worked at Sonatype, a software company, when she met Cena in October 2019.
Cena was shooting Playing with Fire, a comedy in Vancouver when he met Shariatzadeh on the movie set. Friends said it was love at first sight and that the lovebirds knew they would be getting married after their date. Ultimately, they got married at a private ceremony in the office of Florida attorney Dilip Patel on October 12, 2020.
Sources said Shariatzadeh's dazzling attributes got Cena hooked, and he couldn't have enough of her. The Iranian-Canadian lady was smart and climbing the ladder of corporate success when she met the wrestler, and Cena announced during the premiere of Playing with Fire that he got a beautiful date that would be available for all future projects he has.
"It's a wonderful day for a movie premiere and I got a beautiful date," Cena had announced. "What's truly special about this one is that, no matter what projects I'm involved in the future, this one will always have a special meaning because I got to film a special project and meet someone special."