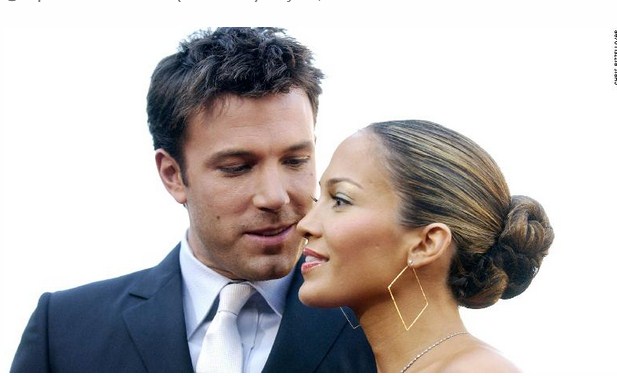 The steamy photo of actress and singer Jennifer Lopez kissing boyfriend Ben Affleck has emerged online. Lopez posted the photo in celebration of her 52nd birthday on Saturday. The actress did not caption the Instagram photo with the name of Affleck, but she simply wrote "52…what it do…"
In other related photos, Lopez was aboard a yacht and wearing a bathing suit. She embraced Affleck affectionately in the photos atop the yacht, and their eyes revealed all their fans wanted to know. The duo who is affectionately called Bennifer dated 19 years ago and broke up when they were almost getting ready to wed.
Lopez and Affleck had met on the set of a movie in which they acted as criminals. But they took their roles outside the movie and started a physical relationship that lasted for only one year. They split in 2004. Affleck went on to marry Jennifer Garner, an actress, and they had three children before they separated in 2015 and formally divorced in 2017, Fox News reports.
Lopez had gone on to date several men before finally ending up with Alex Rodriguez, a former baseball player. They dated for four years and were on the verge of getting married when they announced their peaceful separation. That was in March this year.
But in a twist of events, Affleck had surfaced again in Lopez's life a month after her split with Rodriguez and the paparazzi had caught them together on several occasions. About two months ago, they even went to Montana together on a private jet and Lopez's car has been seen bringing Affleck to her mansion home at odd hours of the day.
When Leah Remini, Lopez's best friend, and fellow actress, had her birthday in June, the Bennifer duo was also there. Remini recently shared her birthday video clips and photos which showed Lopez and Affleck in intimate moments.
It is now evident that the famous actress and actor are back together, and their fans are filled with speculations on when they will walk down the aisle.
Source: cnn.com