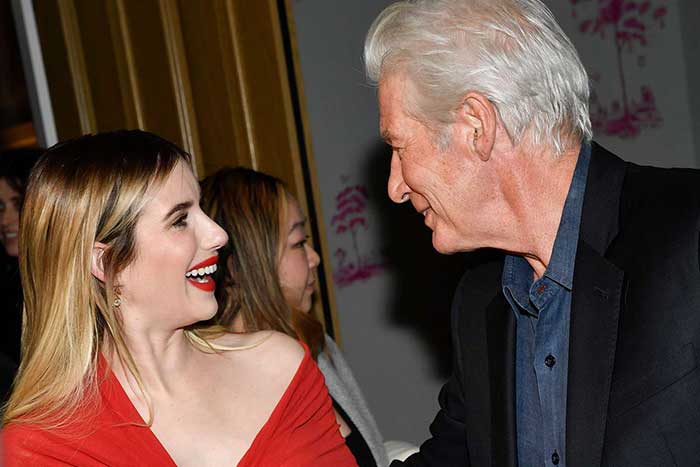 A new movie hitting the theaters on January 27 features Richard Gere and Susan Sarandon, two veteran artists that Emma Roberts is happy to work with – elderly actors that also worked with her aunt Julia Roberts. Emma, 31, expressed joy at working with Gere, 73, and Sarandon, 76, because they acted with aunt Julia, 55, in Runaway Bride, Pretty Woman, and Stepmom among others.
"I loved him in Runaway Bride and Pretty Woman," Emma said of Gere. "Obviously, he's worked with my aunt, so to get to work with him felt like a full circle. It's not something we talked about, but I was so excited to work with him because Runaway Bride is one of my favorite movies that they did."
Although Emma said she felt that her aunt is passing the torch to her by working with Gere and Sarandon in Maybe I Do, she also expressed sentiments at working with Diane Keaton, William H. Macy, and Luke Bracey among others. She said the cast of actors made her laugh every day she came to work on the movie and that "they are so nice and so giving." She said they are all professionals that helped her to put her best foot forward.
Gere on the other hand praised Emma for handling one of the most challenging roles in Maybe I Do. "Obviously, I loved working with her aunt, but she's her own person," Gere said. "She has her own career and does things her own way. She has one of the most difficult roles, the straight and narrow among the crazy adults. I think she did great."
In the romantic comedy, two married persons got romantically involved with each other – little knowing that their male and female children (Emma and Bracey) are also planning to get married. Gere played her father of Emma in the movie.