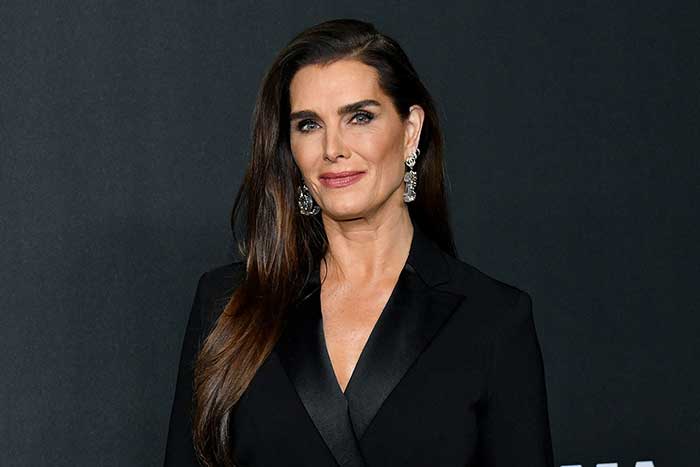 Brooke Shields has revealed that she was raped at around age 15 by a man she knew and trusted so well. Featuring in Lana Wilson's new two-part documentary, Pretty Baby: Brooke Shields which premiered on Friday at the 2023 Sundance Film Festival, Shields said she switched off her emotions during the rape act and refused to discuss it with anyone – even denying it actually happened.
According to her, she had just graduated from Princeton University and was on the lookout for work when the man contacted her for a dinner meeting. She had earlier acted in Franco Zeffirelli 1981 film titled Endless Love where she shot a nude scene when she was 15, and also another film as a teenager – making her a child star before going to college. Since she didn't act in any movies during her university days, she felt she needed to get back to acting after graduation and had met the man for the same purpose.
After dinner, Shields said the man invited her to his hotel room so he could hail a cab for her from there. But when the man stepped out, she picked up a binocular lying around and watched a volleyball game going on in the neighborhood from the hotel-room windows. She said she was still watching the game when she heard the man coming in, and on turning around, she saw him completely naked. The man then jumped on her and sexually assaulted her.
"The door opens, and the person comes out naked," she recalled. "I put the binoculars back and he was right on me. It was like wrestling. I just absolutely froze. I thought: 'My one 'No' should have been enough. Stay alive and get out.' The next thing I know, the door is open and the person says, 'I'll see you around.' I just said 'Yeah,' and walked out, went down in the elevator and got my own cab. I cried all the way to my friend's apartment."
Shields said she ultimately wrote a letter to her rapist a few days later to inform him that he just blew the trust she had in him. But nothing resulted from the one-way communication, so she kept her ordeal to herself and shut it out of her mind. She said she did not even contemplate discussing her rape incident at Wilson's Pretty Baby show until it came to her mind.
"I had no idea I was going to say it," she stated. "I feel as a mother of two young girls that I hope that just by even hearing my incident that I can add myself to becoming an advocate. Because this is something that does happen every day, and it should not be happening. I felt that I had arrived at a place where I could talk about it. It's taken me a long time."
She then revealed that she did not actually date Michael Jackson on a romantic level, as many people thought. "We met when I was 13, and we hung out," she said. "It was very childlike. We were just really friends." He said the King of Pop did not tell Oprah Winfrey the truth in 1993 when he told her that they were in a romantic relationship. "I called him [afterwards] and said, 'What are you doing?'. I'm currently with my boyfriend in New York City! What are you doing?' I eventually lost touch with him."