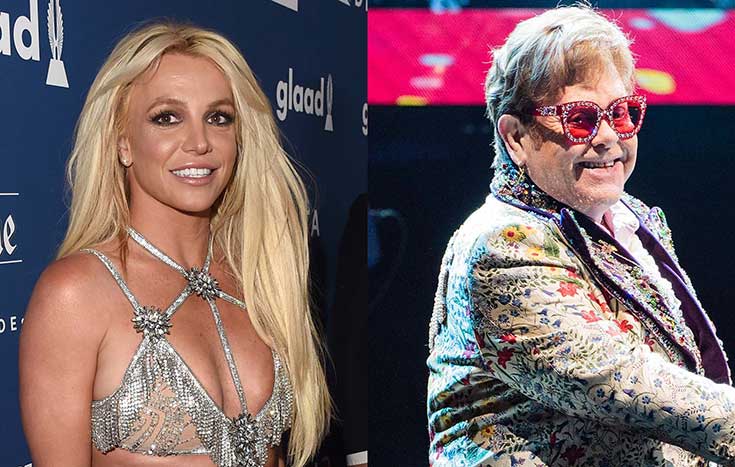 Sir Elton John has revealed that his duet collaboration with Britney Spears will be released on Friday, August 26. The iconic music star and 75-year-old music legend said the title of the song is Hold Me Closer, and he posted a cover art of the album on his Instagram account.
In the cover design – which included a red rose and a spaceship emoticon – was the throwback photos of Elton John and Britney Spears when they were still kids. The song release will mark the first time Spears will feature in any songs since the end of her 13 years of conservatorship late last year.
The August 26 release date marks the 6-year anniversary of Spears' last studio album, which was released on August 26, 2016, and titled Glory. According to sources, the upcoming song is a remix of Elton John's 1971 classic Tiny Dancer in which the lines "hold me closer, tiny dancer" featured in the chorus.
Elton John is known for great songs such as Sacrifice, Nikita, Something About the Way You Dress Tonight, and Lion King among others; while Spears is known for Toxic and other great titles.