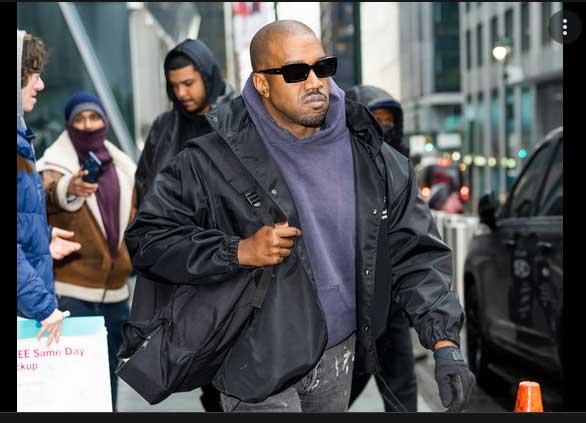 David Casavant Archive (DCA) is suing billionaire singer and actor Kanye West for defaulting on paying for rented clothes. The celebrity clothes rental service said Kanye has been their customer since 2014 and had always returned or paid for rentals promptly, and that this is the first time he would neither return rented materials nor pay for them. He is said to owe $416,000 in clothes rental.
DCA revealed that from February-March 2020, Kanye rented 49 luxurious designer clothes but returned 36 while keeping on to the remaining 13. He also did not make payment for the 13 since October 2020. Some of these designer materials are from Ann Demeulemeester, Raf Simons, Helmut Lang, Dolce & Gabbana, and Gucci among others.
The items the famous American rapper allegedly rented included cargo pants, hoodies, caps, and a $50,000 parka among others. The DCA revealed that Kanye owes a total of $221,000 in unpaid rental fees for the items and an additional $195,000 is the cost of replacing them in the archive. Kanye and his associates or spokespeople have not responded to the charge and may do so in due course.
DCA disclosed that some of its other high-profile customers include Lady Gaga, Solange, Kanye's former wife Kim Kardashian, Pharrell, Tom Brady, and 21 Savage among others.