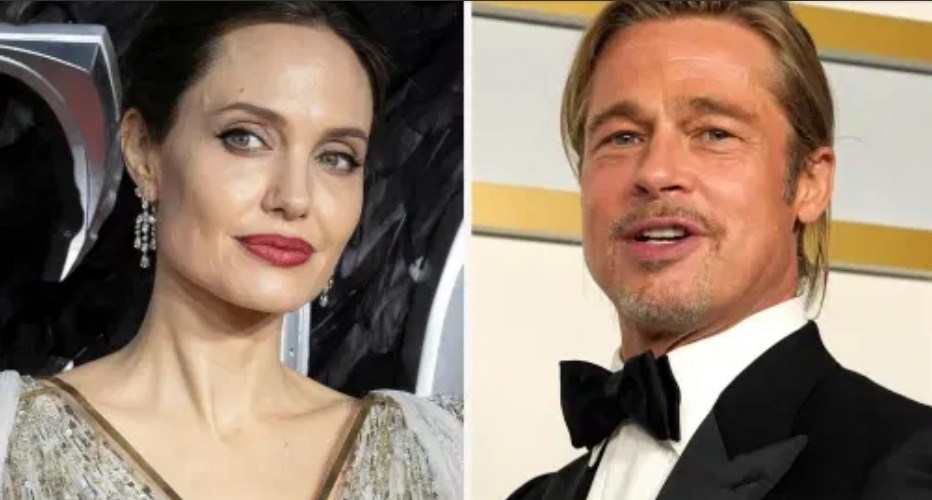 Angelina Jolie has expressed fears for her family given her divorce from Brad Pitt. She stated that the divorce has been traumatic, mostly as it regards the legal custody of her children. She alleged that Pitt abused the children and failed to respect their rights as individuals. Jolie and Pitt have six children between them.
There is Maddox, 20; Pax, 17; Zahara, 16; Shiloh, 15, and twins Vivienne and Knox, 13.
For the first time, Jolie even posted the pictures of Zahara and Shiloh on the Instagram account she opened for the first time ever in August.
The celebrity couple had been dating for 10 years before they got married. They were only married for two years before Jolie filed for divorce in September 2016. But the couple has been engaged in a drawn-out legal battle for the custody of the five children who are below 18 years.
The tussle even got to the California Supreme Court after it moved from an appellate court. A private judge who had earlier granted Pitt more time with the children was asked to be disqualified by Jolie on the account that he was biased in his ruling. The ruling of the judge, John Ouderkirk, was voided when the case went to the court of appeal and then the Supreme Court.
Jolie demanded that the judge be recused when he granted Pitt 50/50 custody when she actually expected only visitation rights. The Maleficient actress was particularly riled when the judge would not allow some of the eldest children to testify against their father who supposedly violated their personal human rights.
Pitt admitted to the media that he once suffered from anger and alcohol issues, but he has overcome these problems since his rehabilitation at recovery centers. He denied that he assaults or abuses the children in any way, but blamed his former wife for trying to cry wolf every time they had a disagreement.
Jolie even co-authored a children's book titled Know Your Rights and Claim Them: A Guide for Youth in which she taught children how to stand up for their rights. The book was co-written with Geraldine Van Bueren, a human rights and Amnesty International lawyer.
"It took a lot for me to be in a position where I felt I had to separate from the father of my children," Jolie said. "It doesn't start with the violation. It's so much more complicated than that."