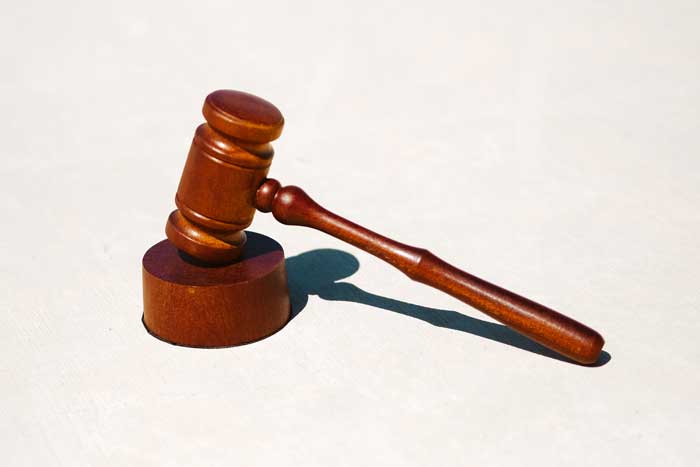 Everyone, at one point or another in their lives, requires the help of a lawyer. Whether you get in an accident, injured at work, or set up a business deal, there are various situations where you will benefit from an attorney's expertise. However, finding the right attorney isn't easy; it can be a very overwhelming task. You need to find someone that you can trust to take care of your legal issue and fight for you, if necessary. You also want your attorney to have the experience and specialty required to handle your case. If you are looking to hire a lawyer, then keep reading for tips on how to choose the right one.
Experience
The first thing that you should look for when hiring a lawyer is experience. You need to make sure that they have worked in many cases like yours before and have a high success rate. Experience and a high success rate mean that the attorney knows what they are doing, and they will be able to advise you and guide you through the whole process. In addition to that, they will also be able to anticipate how the case will progress, so you will be prepared for any surprises. They will also be familiar with the courtroom, so they will be able to handle anything thrown at them. However, experience isn't cheap. So, if money isn't a problem, then you should opt for an experienced lawyer.
Specialization
You may think that any attorney can handle your case. In theory, it is true. However, just like medicine, lawyers usually specialize in a specific area of the law. There are lawyers who cover accidents and injuries, while there are others who cover divorce, real estate law, family law, crimes, and bankruptcy. For instance, if you are injured in a car accident, a specialized lawyer will know how to handle your insurance claim and negotiate with the insurance adjuster. They will also be able to collect evidence to prove negligence and will know how to value your injuries and losses to get you the compensation that you deserve. This is due to their specialty and the fact that they have handled cases like yours before.
Communication
If you are facing legal troubles, naturally, you will be anxious and want to know what is going on with your case. So when choosing a lawyer, find someone with whom you can communicate easily. This is why according to the lawyers at Weaver Law Firm, you should choose a lawyer who you can meet face to face so you can discuss what is going on with your case and have all of your questions answered. Since the law is complex and there are so many complicated terms, you want a lawyer who will explain things to you in a clear and simple manner and discuss all your available options with you. In order for you and your lawyer to be able to reach each other easily, you should discuss with them your preferred method of communication.
Location
A lawyer's location is extremely important, so you should find one that is nearby. You may think that you will only communicate with your attorney via e-mail or phone, so proximity isn't important. However, in almost all cases, you will have to go to your attorney's law firm once or twice in order to present documents and discuss the case. This is why you need to make sure that your attorney's law firm is somewhere near you. Additionally, since laws are different in every state, your lawyer needs to be from the same area where your legal problem took place.
Price
Pricing will play a huge part when you are choosing a lawyer. Therefore, before you make any decision, you have to discuss with your potential lawyer their cost and billing methods first. You should also consider having your lawyers' fees in a written agreement to avoid any confusion.  As mentioned before, if your lawyer is experienced, then they will be expensive, and if your case is complicated, this will also affect the price. If your legal problem isn't serious or complicated then maybe you should opt for a less experienced lawyer to save money.
It isn't an exaggeration to say that on many occasions, you are putting your life and future in your lawyer's hands. This is why when looking for a lawyer, you should consider all the points mentioned here in order to make the right decisions. You should also do thorough research and read online reviews to learn about other clients' experiences. In addition to that, ask family or friends for recommendations. Finding the right lawyer for your needs isn't a decision that you should take lightly, so take your time and meet with more than one lawyer until you find the right one.