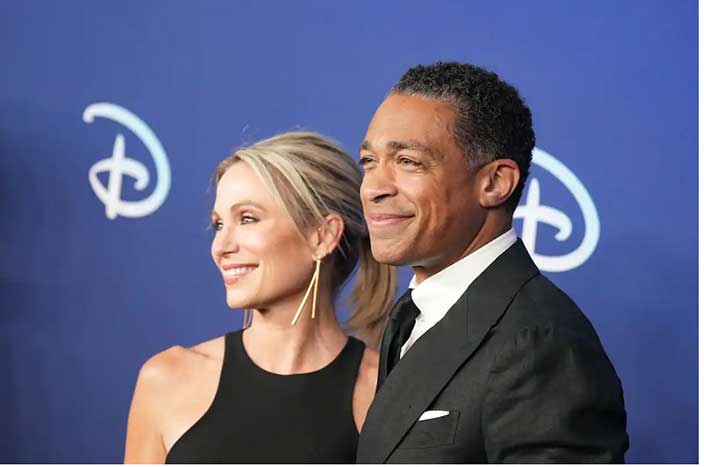 Amy Robach and T.J. Holmes will not be returning to ABC again as co-hosts of the network's "GMA3: What You Need to Know" show after the scandal of their romantic relationship burst open. Robach and Holmes were married to their spouses when Daily Mail revealed – with lots of photos to prove – on November 30, 2022, that they were in a sizzling relationship.
ABC Network turned the other ear to the allegations, but the scandal became a public sensation as other media houses lapped up the news and published more damning reports to substantiate claims that they were actually in an adulterous relationship with each other. Ultimately, on December 5, 2022, ABC News President Kimberly Godwin said the fact of their relationship did not violate company policy, but the two would be pulled off-air to limit growing distractions.
Then a few days later, Godwin announced that Robach and Holmes will remain off-air and suspended from hosting GMA3 while the network conducted an internal investigation. Ultimately, ABC did not publish the results of its internal reviews, but other outlets published claims that Holmes had been involved in other workplace romances and that network workers found their relationship distracting and inappropriate.
By mid-January, both Robach and Holmes got separated from their respective spouses, and new photographs of their closeness – since they got suspended from hosting their show – began to surface everywhere. In their absence, ABC deployed various hosts to handle GMA3 on a rotational basis; then came the announcement that both would not be returning to ABC ever again.
"After several productive conversations with Amy Robach and T.J. Holmes about different options, we all agreed it's best for everyone that they move on from ABC News," a network spokesperson said in a statement on Friday night. "We recognize their talent and commitment over the years and are thankful for their contributions."
Robach joined ABC as a correspondent in 2012 after working at NBC News, and Holmes joined ABC in 2014 after working at CNN. Both had been co-hosting GMA3 since the fall of 2020. Their on-air chemistry boosted the ratings for the program; and in November, when they hosted the show last, an average of 1.57 million viewed the program.