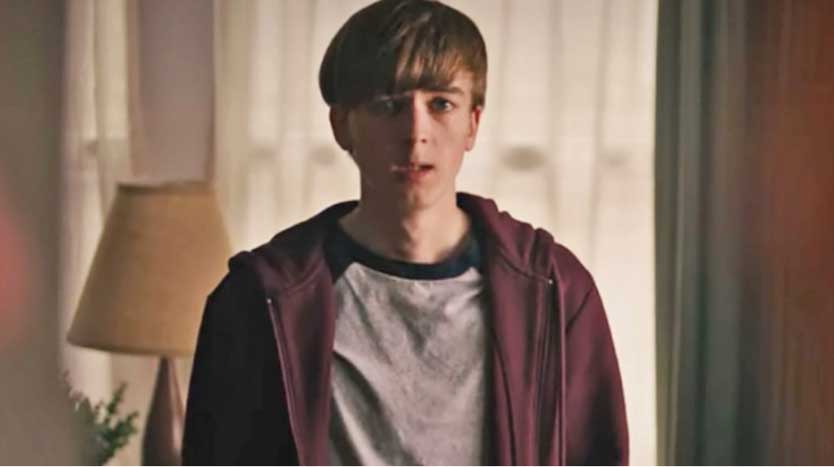 Teen actor Ryan Grantham has been sentenced to life imprisonment without parole for 14 years. Grantham, 24, was sentenced by Justice Kathleen Ker of the British Columbia Supreme Court for the 2020 murder of his mother, 64-year-old Barbara Waite. Grantham pleaded guilty to second-degree murder after shooting his mother in the back of the head and then turning himself over to the police.
The Riverdale and Diary of a Wimpy Kid actor shot his mother in the back of the head in March 2020 while she was playing the piano. His sister, Lisa Grantham, said their mother was battling cancer and that no one knew Ryan was murderous. After killing his mother, the 21-year-old boy did a video where he arranged the body in a semi-religious scene and then confessed to the murder on camera.
He then packed three guns, ammunition, 12 Molotov cocktails, camping supplies, and a map into his car and headed out to Rideau Cottage where he planned to kill Canadian Prime Minister Justin Trudeau. He also wrote in a journal that he planned to carry out a mass shooting at the Simon Fraser University in Vancouver or at the Lions Gate Bridge. He wrote that he killed his mother because he didn't want her to witness the carnage he planned to unleash.
But on his way to the prime minister's residence, he changed his mind and drove to the Vancouver police headquarters, where he told officers that he had just killed his mother. Court records show that Grantham had been suffering from mental illness weeks before his crime, and had been contemplating killing himself while watching violent videos on the dark web. He remained in custody since the crime and was put in a mental health program.
Although Granthan did not show much surprise at being sentenced to life imprisonment, Justice Ker said what saved him from having 14 years of parole eligibility is that he didn't go on a killing spree as planned. In British Columbia, a person convicted of second-degree murder has parole eligibility after serving 10-25 years in prison; prosecutors wanted 18 years for him before parole eligibility but the defense team asked for 12 years – so Justice Ker opted for 14 years.
Having started his acting career in 2007, Grantham featured in Supernatural, iZombie, and The Imaginarium of Doctor Parnassus; he has about 30 movie credits on his resume. In March this year, he expressed sorrow at killing his mother. "In the face of something so horrible, saying sorry seems so pointless," he said. "But from every fiber of my being, I am sorry."
His sister Lisa and aunty said they hope he remains in prison forever.