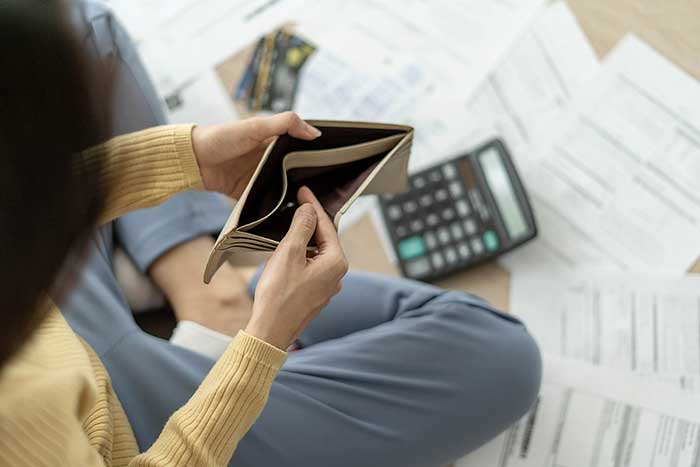 Debt is common in countries like the United States. It's a tool many people use to advance parts of their businesses or lifestyle under the assumption that they will pay back what they owe with time. Our experts at Resolvly LLC explain the nuances of debt and how to avoid borrowing money you can't afford to pay back.
What Is Debt?
It's not uncommon to hear people referring to all types of borrowing as "debt." However, when experts talk about debt, they usually mean borrowed money that must be repaid at an interest rate higher than 0%.
People tend to think of debts as the money they owe others. That's certainly true, but debt is also money that people owe themselves. The money you put into your 401(k) plan or IRA is technically a debt you owe to yourself and your family.
But when we use the term "debt," we're talking about money borrowed from financial institutions or individuals — credit card issuers and banks, for example, or maybe even a friend or family member.
Debts typically come in two varieties: secured and unsecured. Secured debts are those for which an asset has been listed as collateral — mortgages and auto loans are common examples.
If the borrower defaults on a secured loan, the lender can seize the collateral (home or car) and sell it to recoup at least some losses. Unsecured debts have no collateral — examples include credit cards and student loans.
How Can I Avoid Debt?
The first step to avoiding debt is learning how debt works.
The most common type of debt is revolving debt like credit cards, where you can spend up to a set amount and then have to pay it off over time. If you only make the minimum payments on credit cards, you'll rack up interest charges, which can be very costly in the long run.
You can use your credit card to get a cash advance, which is also a form of revolving debt. Cash advances usually come with even higher interest rates and fees than regular purchases. And the interest starts accruing immediately — there's no grace period for cash advances.
Installment loans are another type of debt. With an installment loan, you borrow a set amount of money at once and repay it over time in equal payments (usually monthly). Mortgages, auto loans, and student loans are all examples of installment loans.
Is All Debt Bad?
Debt can be a useful tool to help you make improvements in your personal life or for your business when you borrow responsibly. The easiest way to avoid debt is to avoid taking on lines of credit altogether, but not all lines of credit are a bad investment.
The best way to avoid damaging debt is only to spend what you can afford and budget a payment plan that works with your current income.
Manage Your Debt with Help from Resolvly LLC
Managing debt is not an easy task, and many people struggle with the pressure of paying medical bills, credit cards, and private student loans. Fortunately, there are ways to get a handle on your finances and eliminate debt once and for all.
Resolvly LLC is a trusted company that helps individuals overcome their debts. If you struggle to pay your monthly bills, we can help you find relief — contact us today to learn how!