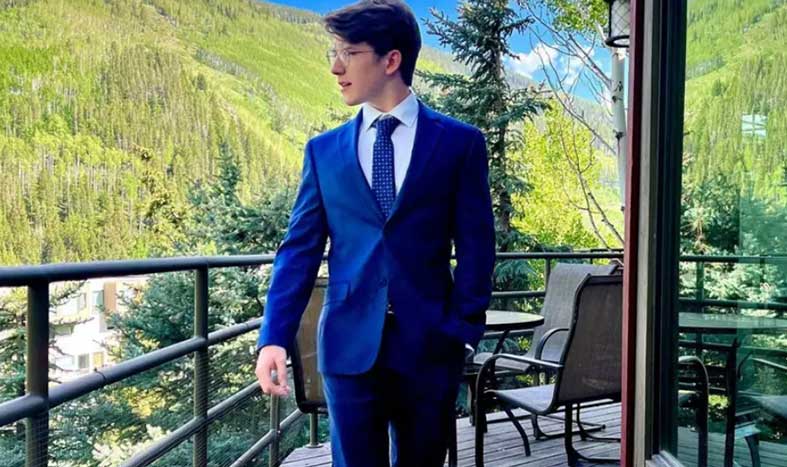 After 18-year-old Tyler Sanders was found dead in his Los Angeles home on June 16, authorities have ruled that the teen actor died of an accidental fentanyl overdose. The Los Angeles medical examiner deferred concluding on the cause of the actor's death in June to allow for more investigations and medical evaluations.
According to sources, Sanders sent a text message to a friend the night before his death that he was on fentanyl. The friend called back almost immediately, but the teen actor, who had a history with heroin, cocaine, LSD, mushrooms, fentanyl, and Xanax, failed to pick up the calls until he was found unresponsive the next morning.
He was not known to have any health problems, despite his drug problems.
Police investigators said a white powder and plastic straw were found in Sander's room when they were called in following his unresponsiveness. A doctor who was called in declared him dead after examining him. The coroner ultimately ruled that he died from "fentanyl effects" and that he must have accidentally overdosed on the substance.
Sanders started acting at age 10 and was famous for his roles in 911: Lonestar, Fear the Walking Dead, The Rookie, Just Add Magic, Just Add Magic: Mystery City and The Rookie. He was nominated for the 2021 Daytime Emmy for Just Add Magic: Mystery City and reportedly had several other movies of his own in the post-production stages before his death.
Sanders began to learn stand-up comedy and had more than 12,000 Instagram followers who appreciated his many flamboyant outdoor photos. In one of such photos, he wore a bright blue suit and sunglasses in an outdoor setting in Vail, Colorado – captioning the photo as "styling".
Two weeks before Sanders' death in June, TikTok star Cooper Noriega was also found dead in his Los Angeles home, where the authorities ruled that he died of the "combined effects of alprazolam, fentanyl, and lorazepam."
US Attorney Randy Grossman complained in August that fentanyl is now a "national crisis" given the volume being smuggled into the country. "The amount of fentanyl we are seizing at the border is staggering," he said. The authorities disclosed that fentanyl made up nearly 60% of drug busts in 2022 and both Mexican and American agencies have raised the bar at borders to curtail its clandestine trade.