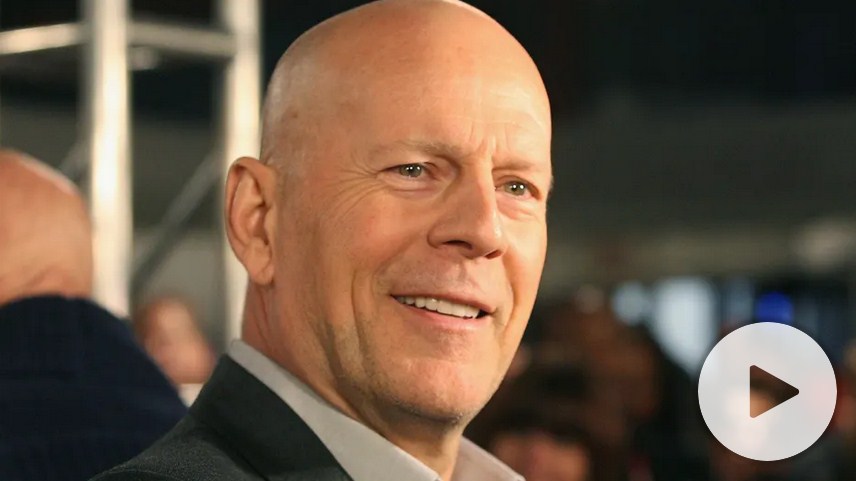 Top movie stars and directors paid tributes to actor Bruce Willis following his diagnosis with aphasia and retirement from acting. Willis' family on Thursday, March 30, announced that the actor had aphasia and would stop acting, a development that triggered a deluge of tributes from actors, directors, and fans across the world.
"Bruce's amazing supporters, as a family we wanted to share that our beloved Bruce has been experiencing some health issues and has recently been diagnosed with aphasia, which is impacting his cognitive abilities," his family wrote. "As a result of this and with much consideration, Bruce is stepping away from the career that has meant so much to him."
The statement was signed by Willis' wife Emma, former wife Demi Moore, and his five daughters – Rumer, Scout, Tallulah, Mabel, and Evelyn.
Aphasia is a mental disorder that affects a person's ability to talk, write, or understand spoken or written language due to brain damage. The cognitive disorder makes it impossible for a sufferer to communicate or understand anything, and affected persons are usually forgetful. The disorder can develop after recovering from a stroke or following a brain injury, and it can occur over time due to a brain lesion.
Several of Willis' co-stars and directors revealed that they had been observing professional inconsistencies with him over the years, but couldn't lay their finger on what the problem was. Director Mike Burns said Willis forgot his lines or even understood why he was on set. He said that in the movie "Out of Death", about five pages of script were cut out to enable the actor to deal with the lines.
Burns said he got another opportunity to work with Willis again on the set of "Wrong Place" and the Die Hard star fumbled seriously again.
"I could see it firsthand, and I realized that there was a bigger issue at stake here and why I had been asked to shorten his lines," Burns stated. "I didn't think he was better; I thought he was worse. After we finished, I said: 'I'm done. I'm not going to do any other Bruce Willis movies.' I am relieved that he is taking time off."
Actor John Travolta, who featured with Bruce Willis in Quentin Tarantino's "Pulp Fiction", expressed sadness on learning of the actor's aphasia.
"Bruce and I became good friends when we shared two of our biggest hits together," Travolta wrote. "Years later he said to me, 'John, I just want you to know that when something good happens to you I feel like it's happening to me.' That's how generous a soul he is. I love you, Bruce."
Haley Joel Osment, who starred in "The Sixth Sense" with Willis, also recalled how he admired the superstar as a kid before getting the opportunity to act in movies with him.
"It's been difficult to find the right words for someone I've always looked up to — first on the big screen, and then by some wild stroke of luck, in person," Osment wrote. "He's a true legend who has enriched all of our lives with a singular career that spans nearly half a century. I am so grateful for what I got to witness firsthand, and for the enormous body of work he built for us to enjoy for years and years to come."