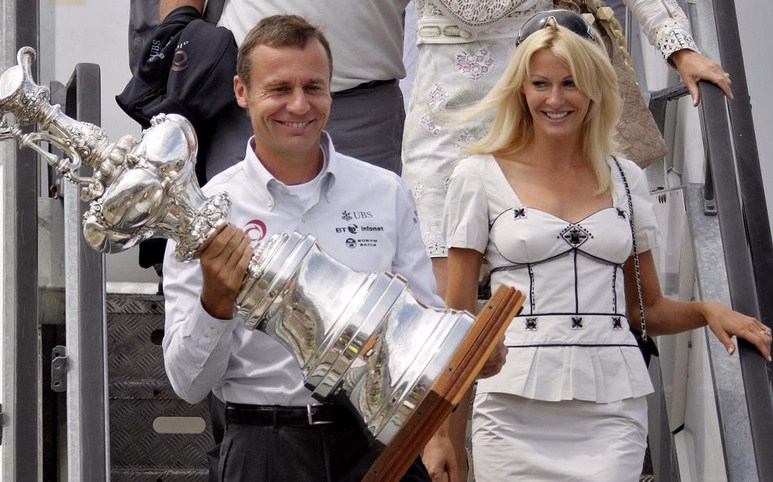 Songwriter Kirsty Bertaralli has divorced her husband and allegedly received a settlement of more than £350 million pounds. The divorce settlement makes her the wealthiest divorcee in British history, and with a net worth that is probably greater than that of Queen Elizabeth which is estimated at £365 million.
Born in Staffordshire in 1971, Kirsty (nee Roper) met her husband Ernesto Bertarelli in 1997, and they got married in 2000. They have three children and lived in Switzerland. Kirsty's family-owned Churchill China, one of the top producers of ceramic products in the world. She won the Miss UK contest in 1988 and later emerged the second runner-up in the Miss World pageant that same year.
She later ventured into music and co-wrote the very popular Black Coffee song in 2000 and was signed by Decca Records in 2013. Ernesto's family was from Italy, and they were billionaires with massive investments in biotechnology, shipping, investment portfolios, and philanthropy. Both Kirsty and Ernesto Bertarelli were estimated to be worth £9.2 billion in The Sunday Times Rich List.
They had been married for 21 years before their recent split. A spokesman for the former family announced their breakup and disclosed that their divorce was amicable.
"It is with sadness that Ernesto and Kirsty Bertarelli confirm that they have divorced," the spokesman revealed, adding that "decision was a shared one and the separation amicable. All issues arising from the divorce have been settled, and they would respectfully ask for privacy for their whole family at this time. As this is a private matter, there will be no further comment."
Kirsty was represented in the divorce negotiation by Baroness Shackleton, a notable divorce lawyer in the UK. Kirsty and Ernesto were believed to have signed a prenuptial agreement before they finalized their marriage 21 years ago.
A close friend of hers said the £350 million settlement she got from Ernesto was very substantial, and that she was also given a palatial home near Lake Geneva in Switzerland, which was recently bought for £52 million. Kirsty also owns an £8 million ski chalet in Gstaad, a wealthy Swiss resort.
"The settlement was more generous than it had to be," the insider said. "They didn't want a long, drawn-out court case in Switzerland, and he wanted to recognize the length of their marriage."