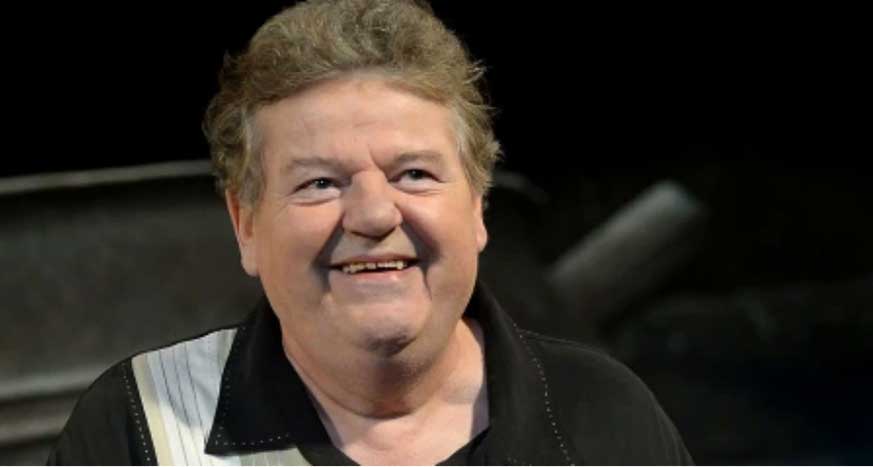 Robbie Coltrane, the famous and eccentric Scottish actor who starred in the popular Harry Potter movies, died on Friday at 72. He seemed to have died at the Forth Valley Royal Hospital in Larbert, Scotland, according to a hint from Belinda Wright, his agent of 40 years, who announced his death, THR reports.
"As well as being a wonderful actor, he was forensically intelligent and brilliantly witty, and after 40 years of being proud to be called his agent, I shall miss him," said Wright, adding that he "would like to thank the medical staff at Forth Valley Royal Hospital in Larbert, Scotland for their care and diplomacy."
No cause of death was provided, but Coltrane was survived by his mother, Rhona Gemmel, children Spencer and Alice, and sister Annie Rae.
Born Anthony Robert McMillan on March 30, 1950, in Glasgow, Scotland, Robbie changed his surname to Coltrane in honor of jazz legend John Coltrane when he started acting in London. He was born to a medical doctor and a teacher mother, and he attended Glasgow Art School and Moray House College of Education in Edinburgh.
He began a career in art, but when he couldn't break through, he took up stand-up comedy in Edinburgh clubs. He hit it big on British TV screens with shows such as Flash Gordon, Blackadder, Keep It in the Family, A Kick Up the Eighties, Tutti Frutti, The Comic Strip, and Alfresco. He gained much fame as Dr. Edward Fitzgerald in the Cracker series, which ran for more than 25 episodes from 1993 to 2006.
Then he became more famous than Valentin Zukovsky in two James Bond movies – Golden Eye and The World is Not Enough. But his biggest breakthrough came with his role as Rubeus Hagrid the Giant in the Harry Potter series. In 1993, he wrote his autobiography Coltrane in a Cadillac and also featured in a TV drama of the same name where he drove a classic 1951 Cadillac from Los Angeles to New York City.
"I first met Robbie Coltrane almost exactly 40 years ago," wrote Stephen Fry, who acted with Coltrane earlier in his career. "I was awe/terror/love-struck all at the same time. Such depth, power & talent: funny enough to cause helpless hiccups & honking as we made our first TV show, Alfresco. Farewell, old fellow."