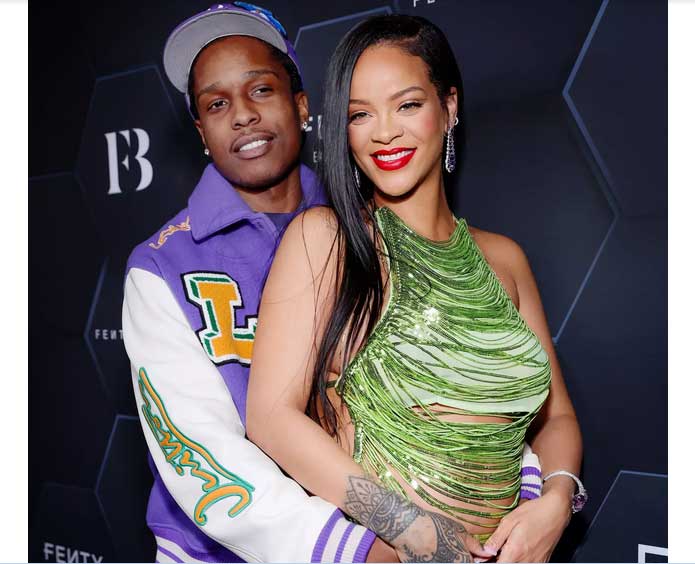 Rihanna and A$AP Rocky are now proud parents after the arrival of their new baby together. Rihanna first announced her pregnancy in January and thereafter displayed her baby bump through various iconic maternity styles before giving birth on May 13. Inside sources said she gave birth with Rocky by her side.
The new family is now at Rihanna's Los Angeles home, but they may soon go to New York where Rocky's family will see the newborn. It is also possible that Rihanna will fly in her family from Barbados to rejoice with her at the arrival of her first baby ever. A source said Rihanna, 34, and Rocky, 33, are glued together to cater to it since its arrival.
"They have not left each other's side," the source revealed. "They are over the moon. She's been looking forward to motherhood for a long time. This little boy is going to have the best baby fashion."
Before putting them to bed, Rihanna said in March that she is going to shower her baby with so much love and attention that it would be difficult for her to hire a nanny. She even disclosed that her baby would be the center of her world and that she would fight anyone who misbehaves toward her children. She even likened her supposing protectiveness to that of Teresa Giudice in the Real Housewives of New Jersey.
"I'm not gonna be able to take my eyes off my kid," she said. "I know that already about myself. They're going to have to force me to hire a nanny. You talk about my kids; it's over."
The Diamonds singer and Grammy winner also spoke about her outstanding fashion that often displayed her baby bump, saying she enjoyed the attention her iconic styles brought her.
"I like it," she stated. "I'm enjoying it. I'm enjoying not having to worry about covering up my tummy. If I feel a little chubby, it's like, whatever! It's a baby!"
The Fenty Beauty founder also revealed that she would like to have four children before she clocks 42 – with or without being married.
"I feel like society makes me want to feel like, 'Oh, you got it wrong…' They diminish you as a mother if there's not a dad in your kids' lives," she said. "But the only thing that matters is happiness, that's the only healthy relationship between a parent and a child. That's the only thing that can raise a child truly, is love."