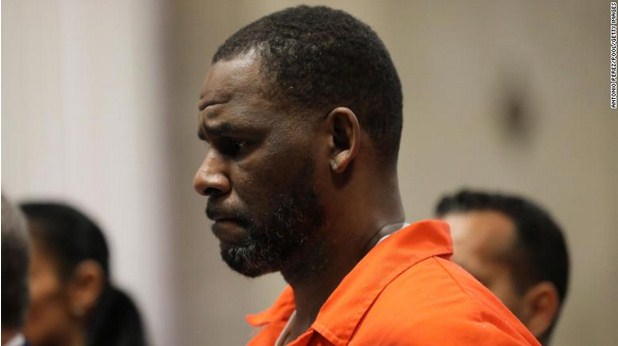 Demetrius Smith, 65, a former tour manager for R&B singer, R. Kelly, has testified that Kelly impregnated singer Aaliyah at age 15 and then married her to avoid jail. Although Smith did not want to testify and even invoked his Fifth Amendment, he was forced to testify against his former boss when the court granted him immunity from prosecution on account of his testimony.
Smith reluctantly told US District Judge Ann Donnelly that 54-year-old R. Kelly met Aaliyah Dana Haughton through Barry Hankerson who was also one of Kelly's managers. He said Hankerson told Kelly of his niece, who was also a talented singer, and Kelly and others flew to Aaliyah's Detroit home in 1992. After listening to Aaliyah sing while Kelly played the family's piano, the singer began to write songs for Aaliyah and also produced her music songs.
Given the success of Aaliyah's first album, Age Ain't Nothing But a Number, Kelly, and Aaliyah became closer and almost inseparable, Smith testified. The former tour manager said he became uncomfortable with the closeness of the two singers, and especially when Kelly spent time privately with Aaliyah. He said he summoned courage and asked Kelly if he was "messing" with the teen, but he denied it.
Smith said in August 1994, Kelly was performing one night in Orlando but told him that he must arrange for a flight back to Chicago immediately after his stage show. "Aaliyah's in trouble, man. We need to get home," Smith testified that Kelly told him that night. He recalled that Kelly admitted on the plane that Aaliyah was pregnant and that he "cried a lot" during the flight back home.
In order to avoid jail, Kelly conspired with Derrel McDavid, another band manager, to marry the 15-year-old teen. So as not to lose his job, Smith said he told Kelly and McDavid that he could get a fake ID that would increase Aaliyah's age to 18 so that she can legally marry. So he went to a local welfare office and bribed a woman with $500 to issue a fake 18-year-old ID card. Smith also went to a local store to generate a fake employment ID as a backup in case they ever needed it, Insider reports.
When Kelly and Aaliyah presented these fake documents to the clerk at the Cook County office, they were allowed to wed, and the ceremony was held at a hotel suite where a minister wedded them. Their marriage license indicated that they were married on August 31, 1994. Aaliyah's parents annulled the marriage between Kelly and Aaliyah in February 1995, and the young singer died six years later in 2001 at the age of 22 following a plane crash off the Bahamas.
Kelly is currently on trial for numerous alleged crimes, many of them involving alleged sexual molestation with teenagers.