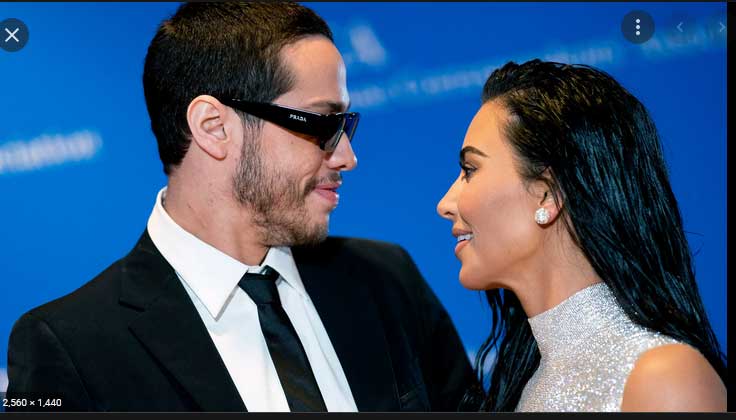 Following his recent split with Kim Kardashian, Pete Davidson has worn a T-shirt in far-away Australia with the caption "What…I feel like shit." He also reportedly wore a green trucker hat at Cairns where he is filming his upcoming movie "Wizards!" Social media fans believe Pete may have used the T-shirt to reveal a cryptic message about his split with Kim.
Pete, 28, and 41-year-old Kim dated for nine months – from October 2021 to August 2022 – after her publicized divorce with former husband and rapper Kanye West. They announced their fallout on Friday, August 5.
Insiders believe the lovers may have chosen to go their different ways due to the rigors of maintaining a long-distance relationship and the busy schedules their careers demand. Right now, Pete is in Australia while Kim is in Calabasas, California.
"Kim and Pete have decided to just be friends," a source revealed. "They have a lot of love and respect for each other, but found that the long distance and their demanding schedules made it really difficult to maintain a relationship."
The source also added that their age differences, marital statuses, and careers impacted their relationship. The source said the need for Kim to always travel in order to be with Pete took a dramatic toll on her energy, and that she would want to spend more time with her four kids instead of jetting around the world.
"Pete is totally spontaneous and impulsive and wants her to fly to New York, or wherever he is on a moment's notice," the source disclosed. "But Kim has four kids, and it isn't that easy. She needs to focus on the kids. Kim is a really dedicated mother, and her kids will always come first. She wants and needs harmony at home and in her life."
The source said the four children – North, 9; Saint, 6; Chicago, 4, and three-year-old Psalm – that Kim shares with Kanye always impact her on any potential relationships she will forge with anyone. Kim was declared legally single in March 2022 while her divorce from Kanye, who now prefers to be called Ye, is still ongoing.
Kim and Pete began dating after they met on the set of Saturday Night Live (SNL) where she hosted a comedy show. Kim said she thereafter contacted the producer of SNL to obtain Pete's number and the next thing she knew was that she was texting him. She said she later heard that he was heavily loaded in the groin area and their relationship took off, with them going on gala nights and attending various red-carpet events together.