Nicki Minaj and Remy Ma's beef got an update on Thursday when the Queen dropped three new tracks. Nicki took her time to craft quite a response for Remy Ma's 'SHETHER' and she delivered. Not only she gathered her Young Money mates but she also challenged Remy Ma to respond.
That's right, the ultimate rap feud is still ongoing. The rappers have been in a beef for the last 10 years. Things heated up last February and continue to heat with these three new songs.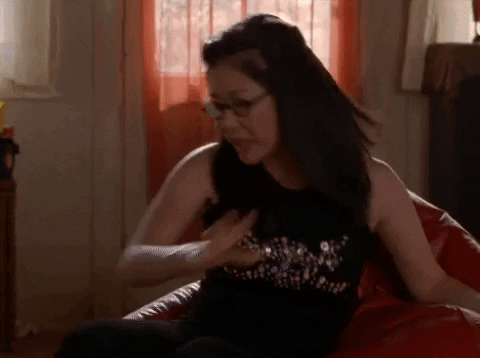 Nicki comes hitting back.
Nicki Minaj came back releasing three new singles on Thursday night. After a two years musical hiatus the rapper released "Changed It," "Regret In Your Tears" and "No Frauds" which will be part of her upcoming album which will be the follow-up to 2015's The Pinkprint.
The diva reunited her Young Money mates, Drake and Lil Wayne, in the track "No Frauds" that's directly addressed to Remy. It goes like this, "I don't need no, frauds/I don't need no, drama when you call/I don't need no, fake/Soon as I wake up keep an eye out for the snakes, yeah."
Updating the beef.
Nicki's tracks come as a response to Remy's 'Shether' and 'Another One', which took at Nicki following her collab with Gucci Mane in Make Love. Nicki responds, "Tried to drop 'Another one,' you was itching to scrap/You exposed your ghostwriter, now you wish it was scrapped."
Remy climbed the charts with a 7-minute track accusing Nicki of all kind of things, from plastic surgery to infidelity. Along with the song, Nicki posted on her social media about her work, "Great diss records can't be lies. Great diss records are FACTS. But here at Young Money, we don't do diss records, we drop HIT RECORDS and diss you ON them."
Also, the diva challenged Remy to respond in less than 72 hours. The diva is also putting her money where her mouth is she bet $500k Remy won't make it without saying the word Queen on it. So, buckle up because Remy is sure going to respond.
https://www.instagram.com/p/BRc1xwnh1lS/
10 years rap feud.
Apparently, the feud started back in 2007 when Nicki blasted Ma in her track Dirty Money while sampling Remy's song Yeah Yeah Yeah. And so they began rapping and fighting each other. Recently Remy said in an interview that Nicki tried to keep her off the red carpet and interview in her career.
In a recent interview with Buzzfeed, Remy said that's she's usually a woman that empowers working with other women and doesn't tear down other females. Well, except for Nicki, the rapper also said, "When you come from the bottom and you've actually managed to make something of yourself, it just makes me happy. It just makes me all mushy inside. However, in the event that you piss me off and we become archenemies, run for cover."
Source: Billboard