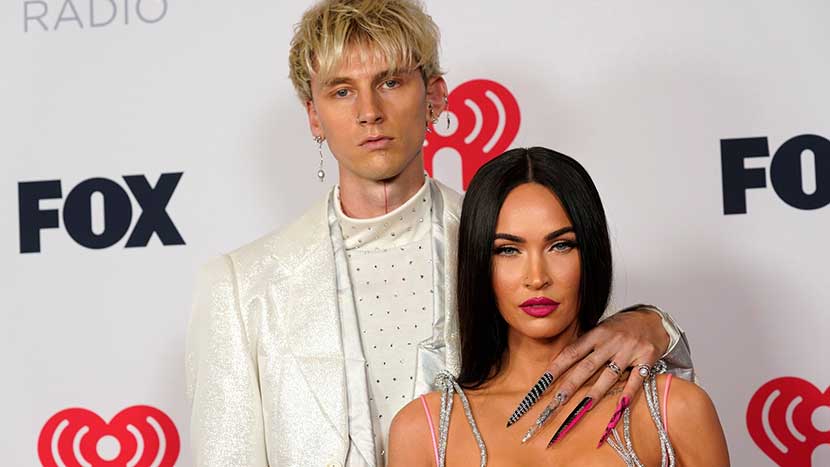 Megan Fox, 36, has revealed on Instagram that she wants a new romantic companion. Megan dated Machine Gun Kelly (MGK) for two years and got engaged to him in January 2022. Both look forward to their wedding very soon, with former SNL host Pete Davidson tipped to be the best man; but Megan's call for girlfriends makes the whole thing awkward.
"Currently seeking a girlfriend," Megan wrote on Instagram. "Please submit applications in the DMs."
Megan had always been vocal about her sexual flexibility and preferences. She made it clear in a 2008 GQ interview that she is not a lesbian, but is bisexual and wouldn't mind being with a girl. She confessed that she was briefly in a romantic relationship with a stripper when she was 18 and grew to develop crushes on former porn star Jenna Jameson and actress Olivia Wilde.
"I'm not a lesbian. I just think that all humans are born with the ability to be attracted to both sexes. "I think people are born bisexual, and they make subconscious choices based on the pressures of society. I have no question in my mind about being bisexual. I mean, I could see myself in a relationship with a girl."
In 2021, Megan displayed a rainbow-colored manicure during Pride Month and captioned a series of personal photos as "Putting the B in #LGBTQIA for over two decades."
Almost 50,000 people have commented on Megan's Instagram request, with many popular celebrities saying they have sent requests into a DM to be considered. Celebrities such as Anna Akana, Kaitlyn Bristowe, and Ariel Versace among others responded that they like to be considered for a romantic girl-girl relationship with Megan.
MGK, 32, also responded to his fiancee's public request with only one line: "I don't think you have the filing capacity for this request."
Megan and MGK met in 2020 on the set of the crime thriller Midnight in the Switchgrass. He is father to 13-year-old daughter Casie Colson with ex Emma Cannon; and Megan shares Noah Shannon, 10, Bodhi Ransom, 9, and Journey River, 6, with former husband Brian Austin Green.