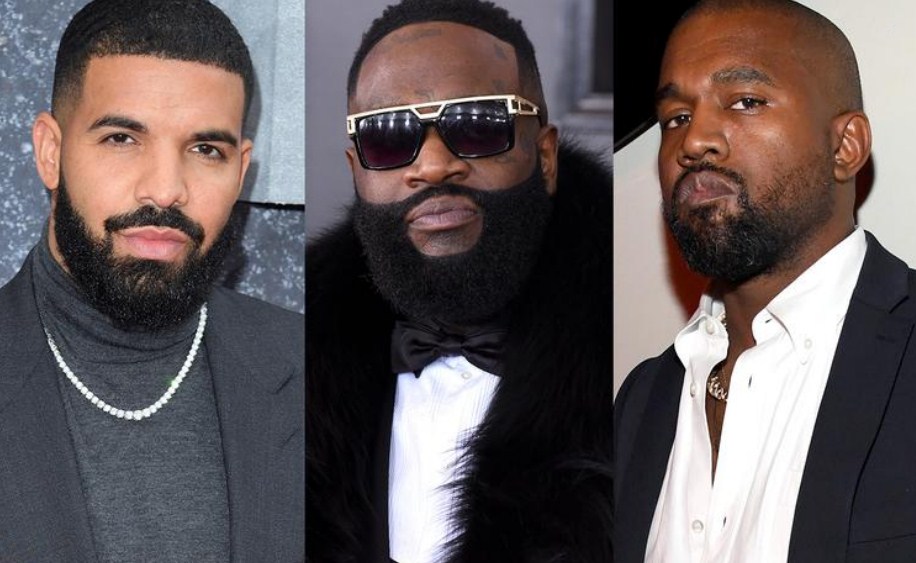 Kanye West now wishes to be known as "YE". He reportedly applied to a judge to have his name legally changed to YE for "personal reasons". Although a judge might grant his request, he might also be required to publish the name change in national newspapers as part of the legal requirement, Yahoo reports.
Meanwhile, Kanye West's public feud with Drake has taken another dimension, with Rick Ross saying the two are only engaged in a drama. While promoting his new book The Perfect Day to Boss Up: A Hustler's Guide to Building Your Empire on SiriusXM, Ross said West's beef with Drake is nothing personal. He added that the fight will result in song releases that will fetch more money for the duo.
"I understand the genius to both of these artists, and I understand this is nothing personal to them," Ross said. "This is two levels of creativity inspiring each other. Because they both are right now thinking of the artwork, thinking of the credits. Where do we place what color is this, and to me, it only makes the game that much more genius, that much more valuable."
When it was pointed out that West publicly shared the address of Drake's Toronto home to endanger him, Ross noted that everyone already knew Drake's palatial home in Canada and that the grandeur of the place makes it public knowledge.
"Who didn't have Drake address already? It's the only hundred million dollar estate in Canada," Ross stated. "So if you don't understand what's going on, you would've thought that was personal. It really wasn't. That's just them getting ready for as Drake said 'everything unfolding.'"
Ross then hinted at West's listening party for his upcoming album titled Donda at the Mercedes-Benz Stadium. He noted that West has done so well for himself and that using the stadium to promote his album as a black artist speaks volume to how well he has achieved in the music industry. It is West's third listening event at a stadium-sized venue, and the Donda album to be released is possibly in honor of his mother whose name was Donda and who passed away in 2007.
The actual date for the album release remains unknown. It was first scheduled for release in 2020 but later postponed to July 23, 2021, and then August 6, 2021. Maybe the release date will be announced on August 26 which is the listening party at the Mercedes-Benz Stadium.
Drake's new album is titled Certified Lover Boy and is also awaiting a release date.