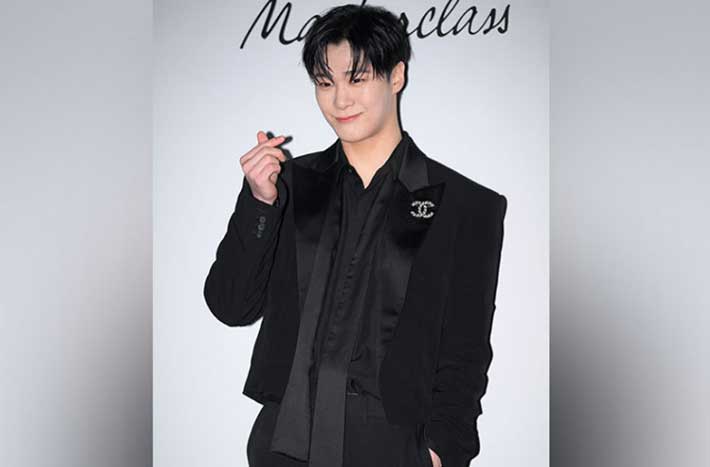 South Korean singer Moon Bin of the boy band Astro is dead. The 25-year-old popular singer was discovered unresponsive in his home in southern Seoul on the evening of Wednesday. Police authorities from the Gangnam Police Station suspect he died of suicide, stating that "no signs of foul play have been found related to this case."
Moon's music label, Fantagio, revealed the rave was found dead by his manager who visited his home because he couldn't reach him. Moon's sister, Sua, a K-pop celebrity and a member of the girl group Billie, confirmed the death of the famous singer who entered the entertainment industry as a child actor.
While revealing that Moon has become "a star in the sky," Fantagio announced that his funeral and burial place would not be publicized. Fantagio said it is the wish of Moon's family that his funeral and internment be kept secret from the public. The family asked for privacy and the chance to mourn in peace, saying members of Astro would be permitted to mourn him too.
Other members of the Astro band – Cha Eun Woo, MJ, Jinjin, and Yoon Sanha mourned the sudden departure of Moon, with former band member Rocky saying he would miss him greatly.
"Astro member Moon Bin suddenly left us and became a star in the sky," Fantagio stated. "All executives and employees deeply mourn the deceased in great sadness and shock. We are more heartbroken because we know the heart of the deceased who always loved and thought of his fans more than anyone else."
Millions of Moon's fans flooded social media to mourn his loss, with the Twitter hashtag #moonbin trending with more than 2.6 million retweets. Thousands of fans expressed dismay at the actor and singer's death and many linked his demise with the immense pressures South Korean players within the entertainment industry grapple with every day to make headway in life.
"Moonbin was a phenomenally talented dancer and singer," said CedarBough Saeji, an assistant professor of Korean and East Asian Studies at Pusan National University. "In recent years, he'd started writing some of the material for Astro as well. And he'd also been acting in a bunch of web dramas that had been quite popular. There's really no limit to how far he could have gone if he continued his career and continued to mature as a performer."
Moon joined Astro in 2016. He also performed with Sanha and toured Asia with him recently as part of an independent group. He was billed to perform in Busan in May to promote the 2030 World Expo and in Jakarta, Indonesia on May 13. He first starred in the TV drama "Boys Over Flowers" in 2009 as a child actor before rising to attain fame in music.