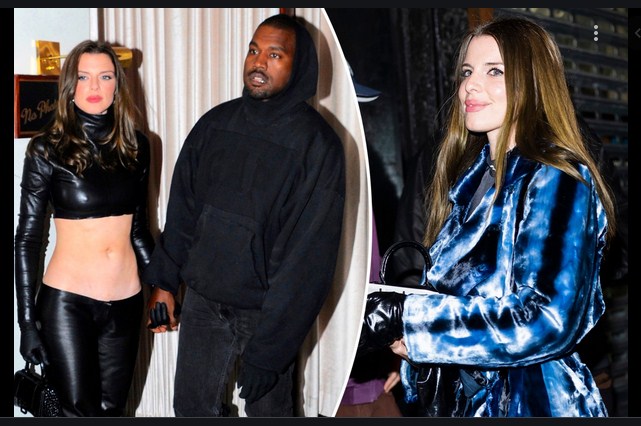 Julia Fox has made it clear that Kanye West is not the first billionaire she would date, and that she is used to dating billionaires her entire adult life. Fox, 31, said in her "Forbidden Fruits" podcast that people insinuating that she is dating West for fame and money do not know her.
She responded to her critics that she couldn't care less what they think of her newfound relationship with Kim Kardashian's estranged husband.
"People are like 'Oh, you're only in it for the fame, you're in it for the clout, you're in it for the money.' Honey, I've dated billionaires my entire adult life, let's keep it real," she stated. "It's funny cause I'm getting all of this attention, but I really couldn't care."
The Uncut Gems star said she used to seek attention when she was a teenager, but that is no longer the case since she has made a reputation for herself across the United States. She urged people to watch her movie and read her book instead of raising dust about whom she dates. She also announced that she is passionate about art and would love to create as many arts as she can to inspire people.
In reference to the private dinner she was supposed to attend with West, 44, and Madonna, Fox said that was what should have happened but other celebrities such as Evan Ross, Floyd Mayweather, and former Tampa Bay Buccaneers player Antonio Brown hit the venue.
"There was a lot going on. Madonna was there. I was actually supposed to be at dinner for just Madonna and I…and all of these other celebs crashed," she disclosed.
Since her revelation that West, who prefers to be called Ye now, bought a hotel suite worth of clothes for her on their second date, Fox said she is used to getting attention and that she is overwhelmed with the attention that West has been showing her of recent. She said she felt like a Cinderella on finding all the things West bought for her.
"It was every girl's dream come true," she said at that time. "It felt like a real Cinderella moment. I don't know how he did it, or how he got all of it there in time. Like, who does things like this on a second date? Or any date!"