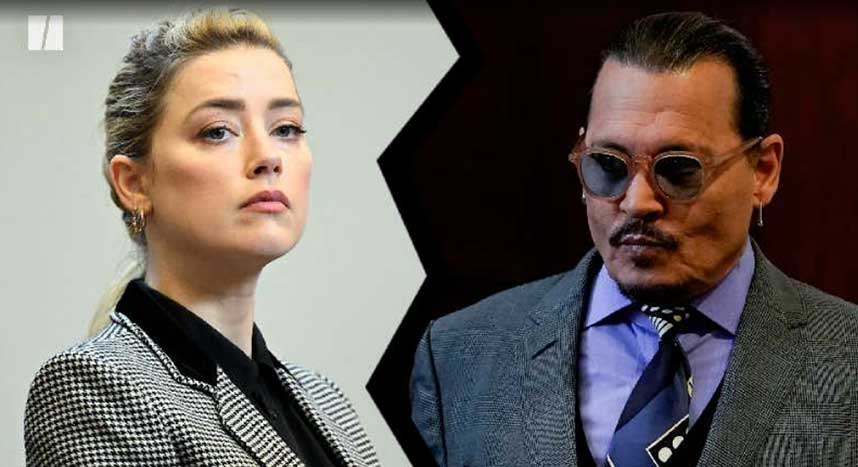 Johnny Depp's daughter, Lily-Rose, has revealed that she cannot speak on her father's public trials, especially as it relates to his recent divorce from Amber Heard. A model and a fledging actress, Lily-Rose said she cannot answer for the men in her life and that they shouldn't be used to define her in any way, HuffPost reports.
Johnny Depp shares Lily-Rose, 23, with singer Vanessa Paradis. Lily-Rose's mother is also a star in France, where she came from, and she had a significant impact on the little girl as she grew up. Lily-Rose featured in the 2019 film The King and is set to star in The Idol which will be released by HBO in 2023.
While speaking with Elle Magazine, Lily-Rose said there was no way she could have commented publicly on her father's messy divorce with Heard since she and her brother Jack were protected a lot from the public when they were small.
"When it's something that's so private and so personal that all of a sudden becomes not so personal…I feel really entitled to my secret garden of thoughts," she stated. "I've just been raised in a manner that has taught me that privacy is something that's important to protect. I am here to do my job, and what I really want to put out into the world is my work."
According to her, she kept quiet during her father's divorce trial and she is still not willing to talk about it. She said if she has to talk publicly about anything, it should be about her work in the movies and the career path she has chosen for herself.
"I also think that I'm not here to answer for anybody, and I feel like for a lot of my career, people have really wanted to define me by the men in my life, whether that's my family members or my boyfriends, whatever," she said. "And I'm really ready to be defined for the things that I put out there."
In 2016, Heard went to court to allege that Depp started to abuse her domestically since 2011. At trial, Depp advanced proofs that he was actually the one being abuse by his wife. Then in 2018, Depp filed a lawsuit after Heard published an opinion piece in The Washington Post in which she said she is the victim of domestic abuse.
Although she did not mention Depp by name, the Pirates of the Caribbean actor alleged that he lost a lot of business as a result of the publication and after a lengthy trial; the jury awarded him with $15 million. Heard said a couple of months back that she is going to appeal the judgment.