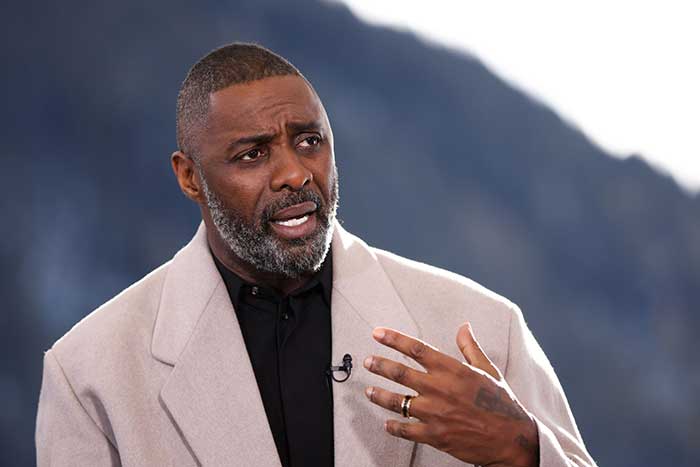 Idris Elba said in a recent media interview that being obsessed with skin color can be very restricting in the entertainment industry. The British actor said he no longer describes himself as being a black actor, given that the classification puts him in a box. He made it clear that skin color is nothing but color and should not define your joy and success.
"I stopped describing myself as a Black actor when I realized it put me in a box," he stated. "We've got to grow. We've got to. Our skin is no more than that: it's just skin. Rant over."
A Golden Globe winner, Elba told Esquire UK that it is best to talk about similarities in skin color than the differences. He made it clear that given that racism is real in every place, a black person should not allow racism to hinder their aspirations by being obsessed with skin color. He said racism becomes powerful enough to hinder you when you allow it to overwhelm you.
"As humans, we are obsessed with race," he said. "And that obsession can really hinder people's aspirations, hinder people's growth. If we spent half the time not talking about the differences but the similarities between us, the entire planet would have a shift in the way we deal with each other."
Given that most people have asked the famous actor why he joined the entertainment industry, Elba said he became an actor simply because he loved it and believed he could excel at it. He said he did not become an actor because he was black, because he would ultimately have become an entertainer even if he was white. He said only wants to be remembered for being him and not for any other disparaging thing.
In the HBO series "The Wire," Elba is the drug lord Stringer Bell; and in the BBC crime series "Luther," he is DCI John Luther. He featured in movies such as "Beast," "Three Thousand Years of Longing," "Mandela: Long Walk to Freedom," "The Suicide Squad," and "Luther: The Fallen Sun" which premiers on February 24.