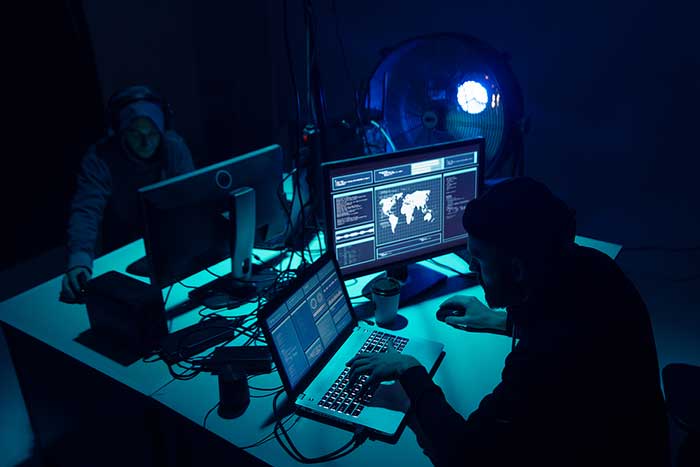 Information is precious in this current world. It is also important to know where to get it safely. For example, you can get professional writing services to provide you with vital information about hacking. You can sell your behavior patterns to banks and advertising companies. The black market is full of selling digital personalities. People do this by pretending to be other people and use their images to create social media accounts. Such accounts have different costs when you want to buy them. The most suitable one is more expensive to get for a specific motive. Criminals use other people's identities for various reasons. The main reason for this heinous act is to get a chance to imitate a person. They hide behind him/her to confuse disciplinary agencies.
Many people only imagine this threat and never care about their safety. They ignore the simple rules of digital hygiene. They don't know that a mobile handset can talk more about its owners.
What can you apply to safeguard personal information on any device that you use? How will you block away hackers from accessing your vital and secret information? Let's look at the essential tips to use.
Firewall use
Do you use a computer? Install firewall software. The software will safeguard your network from any unauthorized access. You will receive notifications of any attempts made to access your computer. Always turn on the firewall software before you go online. It's possible to buy extra software for the corporate network if you are in a large business. Your company needs a data protection system that is reliable.
Update your devices
Update your applications, browser, and systems more often when updates surface. You will fix all software flaws that permit hackers to steal information.
Use hard passwords
The more complex your password is, the harder it is for hackers to unlock it. Use long, complex passwords to be safe. It should be eight characters and above. You have to mix uppercase, lowercase, computer characters, and numbers. Don't reuse passwords anywhere for them to be unique.
Adopt cloud services
The perfect way to store your essential documents and data safely is to do it on cloud services. Create photo archives using cloud services. You will never lose any critical moment in your life. You will never lose anything stored in the cloud.
Backup your device
Backing up data makes your system intact in case of an attack. It's easy to restore your system when its integrity gets violated.
Switch off your gadget
Many people are always fond of leaving devices without switching them off. Constant inclusion will make your device a more accessible target for hackers.
When you shut down, you break the connection made to your network by hackers. It will stop all possible redoubles.
Two-factor authentications
Your primary source of security to your device is the passwords. You need a second protection layer to make the machine more stable. On many websites, you will need a two-factor authentication that doubles your security. It will require you to enter the numeric codes sent to your email address or phone after typing the login password.
According to Forbes articles, it's not hard for hackers to crack complex passwords. It makes it vital to think of how you will protect your sensitive data from criminals.
Conclusion
Digital security is essential in the current world. Security settings are often accessible and built in the applications or browsers. It will be better to take the challenge to learn the security system of your device. You will limit the risk of hackers clocking into your device. The security of your personal and sensitive information is essential. Many companies like MLSDev will help to configure your system security settings. Criminals get interested in any data, and they use it in different missions. Please don't rely on solid passwords alone, as hackers can crack them.