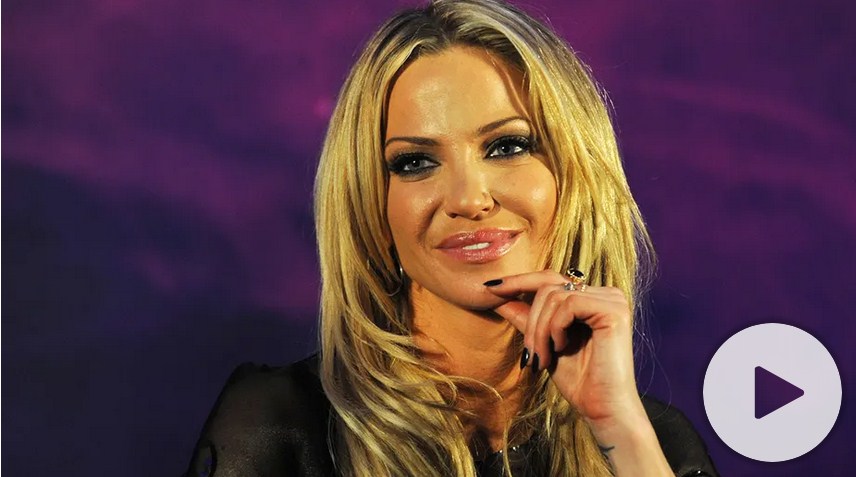 Sarah Harding of the British-Irish girls musical group, Girls Aloud, has died of Breast Cancer. The music star and model died on Sunday at the age of 39 – she would have been 40 in November. Her mother, Marie, announced her death on Instagram to her 360,000 fans, Fox News reports.
"It's with deep heartbreak that today I'm sharing the news that my beautiful daughter Sarah has sadly passed away," Harding's mum wrote. "Many of you will know of Sarah's battle with cancer and that she fought so strongly from her diagnosis until her last day. She slipped away peacefully this morning. It meant the world to Sarah, and it gave her great strength and comfort to know she was loved."
According to Marie, although her daughter fought valiantly against the disease, she would prefer to be remembered as a "bright shining star" and not for her battle against cancer. Harding was diagnosed with late-stage breast cancer in August 2020, and she didn't know she had the disease until her diagnosis. She said in her memoir Hear Me Out published in May that she experienced irritation around her breast but initially thought it was the strap of her guitar causing the pain.
"At first I thought it was just a cyst," she said in her book. "I'd been playing my guitar a lot, and I thought the strap had probably irritated an area around my breast. It got so bad that I couldn't sleep in a bed anymore. I slept on the sofa, popping painkillers like they were Smarties. I really overdid it, but the pain was overwhelming. Eventually, my skin started to bruise, and by now I was terrified."
Harding revealed her breast cancer diagnosis on Instagram from her hospital bed earlier this year. She noted that the doctor said the disease had spread to most parts of her body and that she may not live to witness this coming Christmas. She stated that she was undergoing weekly chemotherapy sessions and fighting hard to win her battle. Not only that, but she disclosed she was forced to share the news of her hospitalization after someone reported sighting her in hospital on social media.
Sarah Harding was a member of Girls Aloud which was founded by popular vote on the reality TV show Popstars: The Rivals in 2002. Other members of the group included Cheryl Cole, Nadine Coyle, Kimberley Walsh, and Nicola Roberts. The group disbanded immediately they finished a concert at the Echo Arena Liverpool in 2013.
Harding featured in the movie St. Trinian's 2: The Legend of Fritton's Gold in 2019 and soap opera Coronation Street in 2015. She took part in The Jump and in Celebrity MasterChef before going on to Celebrity Big Brother which she won in 2017. She released the solo EP Threads in 2015 and the single Wear it Like a Crown took the country by storm.